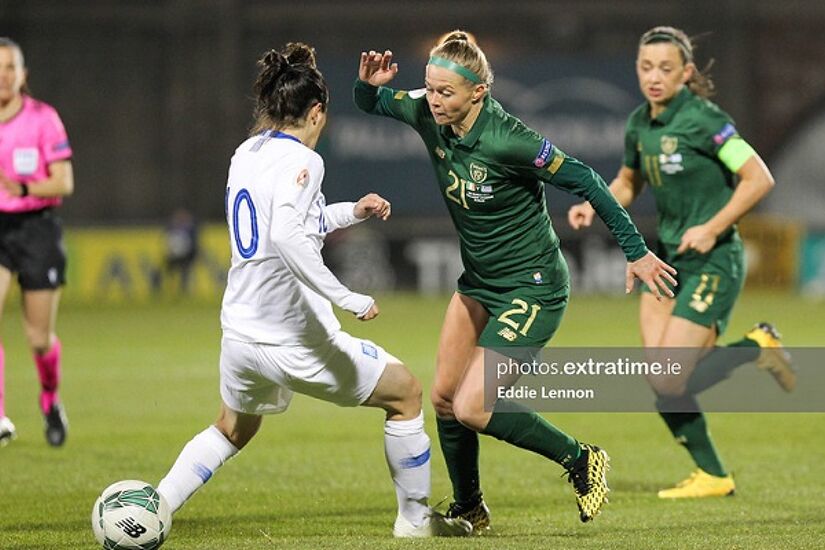 Ruesha Littlejohn to depart Aston Villa Women at season's end
Fri, May 26 2023




Aston Villa Women's team will bid farewell to Republic of Ireland international Ruesha Littlejohn, among others, following the expiry of their contracts at the end of the current season.

Emily Gielnik, Chantelle Boye-Hlorkah, and Natasha Harding are also set to depart from the club.

Littlejohn, who joined Villa after the 21/22 season had begun initially on a short-term basis, remained an influential figure and leader within the club.

The 32-year-old has since made 30 appearances in Villa colours, her most recent being during a 5-0 victory over Reading earlier this month. Littlejohn has made over 70 appearances for Ireland since her debut in 2012.

Emily Gielnik, the Australian forward, will also be departing. She joined Villa towards the end of the 2021 summer transfer window from the Swedish club Vittsjö GIK.

Since then, she made 31 appearances and scored four goals, one of which was a memorable winner against Brighton & Hove Albion.

Chantelle Boye-Hlorkah, who had been part of Everton's first team since 2013, joined Villa during the same window.

She managed to score two goals during her 27 appearances for the club. However, her current campaign was plagued by injuries.

Natasha Harding, Wales international, was the third signing during the busy 2022 summer window, joining the club from Reading.

Harding, a versatile player, made six appearances in all competitions. Sadly, she was sidelined from November with a ruptured quadricep tendon.





More Irish players will be free agents come the end of the season with Megan Connolly, Megan Walsh and Megan Campbell all set to leave their clubs at the end of this season.