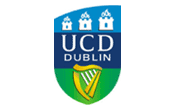 UCD's Biography
UCD AFC was founded in 1895 and the club was elected to the League of Ireland in 1979. They are the only University team to have competed in the top division of a national league in Western Europe. UCD have won the FAI Cup on one occasion, in 1984.

League Champions: Best finish - 4th in 1984/85, 1999/00.

First Division Champions: Three Times
1994/95, 2009, 2018.

FAI Cup Winners: Once
1984.


UCD 2022 Record
| | Matches | Wins | Draws | Losses |
| --- | --- | --- | --- | --- |
| Home | 16 | 3 | 5 | 8 |
| Away | 17 | 3 | 2 | 12 |
| Total | 33 | 6 | 7 | 20 |
UCD 2022 Record - League of Ireland Premier Division
| Comp | Date | Against | Venue | Score | Att |
| --- | --- | --- | --- | --- | --- |
| Prem | Feb. 18, 2022 | Shamrock Rovers Shamrock R | Tallaght Stadium | 0 - 3 | 5,173 |
| Prem | Feb. 25, 2022 | Finn Harps Harps | The UCD Bowl | 0 - 0 | 464 |
| Prem | Feb. 28, 2022 | Shelbourne Shels | The UCD Bowl | 0 - 0 | 925 |
| Prem | March 4, 2022 | Drogheda United Drogheda | United Park | 2 - 4 | 2,024 |
| Prem | March 14, 2022 | St. Patrick's Athletic St. Pats | Richmond Park | 0 - 2 | 2,627 |
| Prem | March 18, 2022 | Bohemians Bohs | The UCD Bowl | 1 - 1 | 1,708 |
| Prem | April 1, 2022 | Dundalk Dundalk | Oriel Park | 0 - 2 | 2,053 |
| Prem | April 4, 2022 | Derry City Derry | The UCD Bowl | 0 - 2 | 473 |
| Prem | April 9, 2022 | Sligo Rovers Sligo | The Showgrounds | 2 - 2 | 1,865 |
| Prem | April 15, 2022 | Drogheda United Drogheda | The UCD Bowl | 0 - 2 | 586 |
| Prem | April 18, 2022 | St. Patrick's Athletic St. Pats | The UCD Bowl | 1 - 2 | 956 |
| Prem | April 22, 2022 | Derry City Derry | The Brandywell | 1 - 7 | 3735 |
| Prem | April 29, 2022 | Bohemians Bohs | Dalymount Park | 0 - 3 | 2980 |
| Prem | May 6, 2022 | Dundalk Dundalk | The UCD Bowl | 2 - 2 | 568 |
| Prem | May 13, 2022 | Finn Harps Harps | Finn Park | 1 - 0 | |
| Prem | May 19, 2022 | Shamrock Rovers Shamrock R | The UCD Bowl | 0 - 3 | 1,676 |
| Prem | May 23, 2022 | Shelbourne Shels | Tolka Park | 0 - 2 | |
| Prem | May 27, 2022 | Sligo Rovers Sligo | The UCD Bowl | 1 - 1 | |
| Prem | June 17, 2022 | St. Patrick's Athletic St. Pats | Richmond Park | 1 - 2 | |
| Prem | June 24, 2022 | Derry City Derry | The UCD Bowl | 0 - 1 | |
| Prem | July 1, 2022 | Dundalk Dundalk | Oriel Park | 0 - 3 | 2,241 |
| Prem | July 7, 2022 | Bohemians Bohs | The UCD Bowl | 1 - 3 | |
| Prem | July 17, 2022 | Sligo Rovers Sligo | The Showgrounds | 2 - 0 | |
| Prem | July 22, 2022 | Shelbourne Shels | The UCD Bowl | 0 - 2 | |
| Prem | Aug. 1, 2022 | Drogheda United Drogheda | United Park | 1 - 1 | 851 |
| Prem | Aug. 12, 2022 | Finn Harps Harps | The UCD Bowl | 2 - 1 | |
| Prem | Aug. 19, 2022 | St. Patrick's Athletic St. Pats | The UCD Bowl | 1 - 2 | |
| Prem | Sept. 2, 2022 | Derry City Derry | The Brandywell | 0 - 3 | |
| Prem | Sept. 9, 2022 | Dundalk Dundalk | The UCD Bowl | 3 - 2 | None |
| Prem | Sept. 26, 2022 | Shamrock Rovers Shamrock R | Tallaght Stadium | 0 - 1 | None |
| Prem | Sept. 30, 2022 | Bohemians Bohs | Dalymount Park | - | |
| Prem | Oct. 7, 2022 | Sligo Rovers Sligo | The UCD Bowl | - | |
| Prem | Oct. 21, 2022 | Drogheda United Drogheda | The UCD Bowl | - | |
| Prem | Oct. 24, 2022 | Shelbourne Shels | Tolka Park | - | None |
| Prem | Oct. 28, 2022 | Finn Harps Harps | Finn Park | - | |
| Prem | Nov. 4, 2022 | Shamrock Rovers Shamrock R | The UCD Bowl | - | |
UCD 2022 Record - FAI Cup