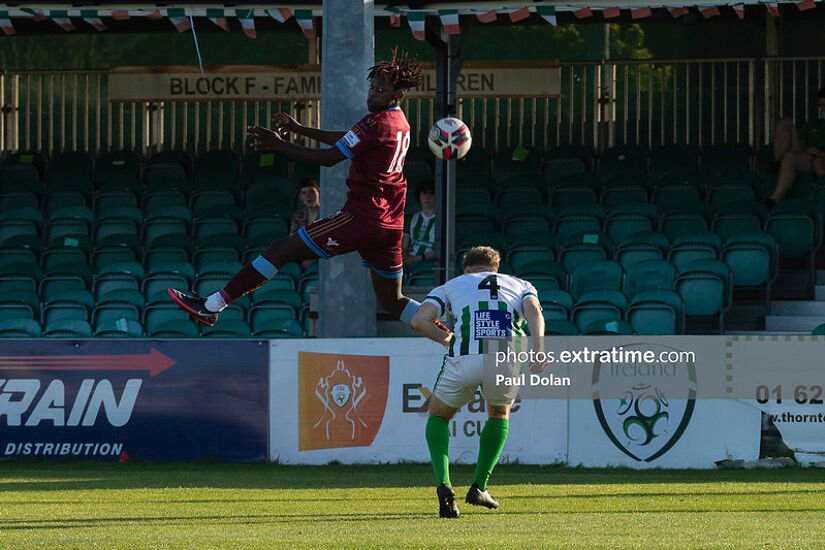 Cobh Ramblers sign Wilson Waweru on loan as three more re-sign
Tue, Jan 24 2023




League of Ireland First Division side Cobh Ramblers have added Wilson Waweru to their ranks on loan from Galway United.

The 22-year-old joins the Cork outfit on a season long loan after helping Galway reach the play-offs last season.

He will link up with a familiar face in Charlie Lyons who also joined the club, along with former Wexford attacker Jack Doherty.

He is capable of playing in most positions in the forward line to provide a versatile option.





They also re-signed the trio of Darragh Burke, Issa Kargbo and Tiernan O' Brien.

Burke is a goalkeeper and a Cobh native. He made 6 appearances in the first team last season as a back-up to Sean Barron.

Issa Kargo can play as a full-back or in midfield. He made 12 appearances last season.

Both Burke and Kargbo arrived in 2022 from Cork City's underage academy.

Tiernan O'Brien, meanwhile, is a striker who is signing his first senior contract with the club after graduating through the under-19 side.

He made two appearances last season and was voted as academy player of the year for 2022.





About Philip Morrissey
Philip is a Cork City fan for his entire adult life. From bad times to good, whether this was taking on some major European sides or in the First Division. Philip went back to college … View Full Profile
| | Team | P | W | D | L | Pts |
| --- | --- | --- | --- | --- | --- | --- |
| 1 | SHE | 27 | 19 | 3 | 5 | 60 |
| 2 | ATH | 27 | 18 | 4 | 5 | 58 |
| 3 | PEA | 26 | 17 | 5 | 4 | 56 |
| 4 | WEX | 27 | 17 | 5 | 5 | 56 |
| 5 | DLR | 27 | 11 | 7 | 9 | 40 |
| 6 | GAL | 27 | 11 | 6 | 10 | 39 |
| 7 | BOH | 27 | 10 | 6 | 11 | 36 |
| 8 | COR | 27 | 6 | 0 | 21 | 18 |
| 9 | SLI | 26 | 5 | 2 | 19 | 17 |
| 10 | TRE | 27 | 0 | 2 | 25 | 2 |
Be Social