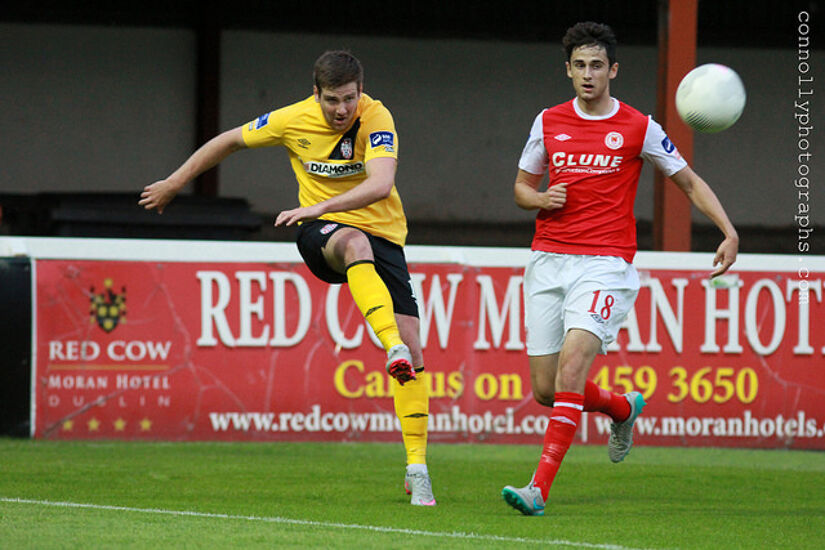 In Pictures: St Patrick's Athletic 0 - 1 Derry City
Sat, Aug 29 2015




A first half header from Ciaran O'Connor followed by a battling backs-to-the-wall second half performance proved enough for Derry City to come away from Richmond Park with a vital 1-0 win over St. Patrick's Athletic on Friday night.





Darragh Connolly was present for Extratime.ie to capture Derry's latest win in pictures.

You can read Jamie Headon's match report here.
About Darragh Connolly
Darragh comes from a family of fine photography following in his father's footsteps. After beginning his sporting photography career with Saint Patrick's Athletic several years ago (where he still enjoys the role of a club … View Full Profile
| | Team | P | W | D | L | Pts |
| --- | --- | --- | --- | --- | --- | --- |
| 1 | PEA | 3 | 3 | 0 | 0 | 9 |
| 2 | SHE | 3 | 2 | 1 | 0 | 7 |
| 3 | Shamrock Rvrs | 3 | 2 | 1 | 0 | 7 |
| 4 | WEX | 2 | 2 | 0 | 0 | 6 |
| 5 | BOH | 3 | 2 | 0 | 1 | 6 |
| 6 | ATH | 2 | 1 | 0 | 1 | 3 |
| 7 | DLR | 2 | 1 | 0 | 1 | 3 |
| 8 | GUW | 3 | 1 | 0 | 2 | 3 |
| 9 | SLI | 3 | 0 | 0 | 3 | 0 |
| 10 | COR | 3 | 0 | 0 | 3 | 0 |
| 11 | TRE | 3 | 0 | 0 | 3 | 0 |
Be Social