Stephen Bradley on Liam Scales: 'He plays in the Old Firm, gets man-of-the-match and hasn't looked back'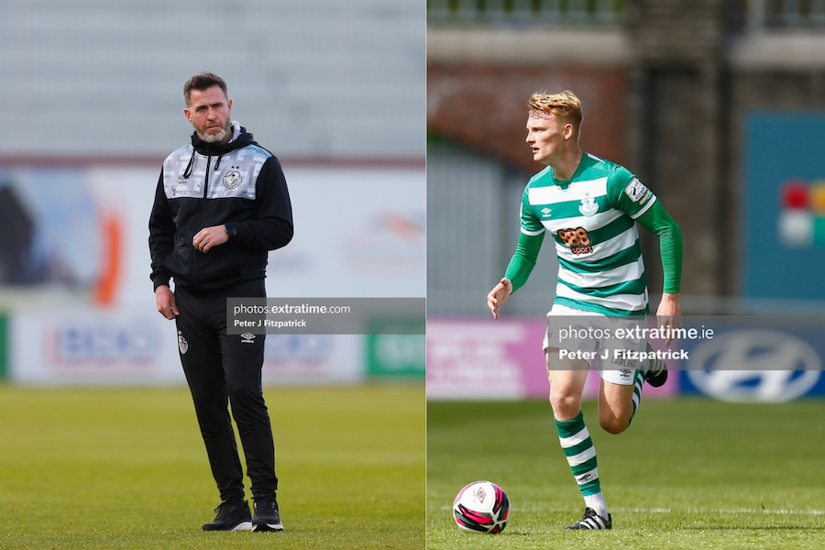 In recent seasons, Irish footballers have been few and far between playing in the group stages of the Champions League. So Liam Scales' inclusion in Celtic's starting XI in their away tie in Feyenoord last week was a welcome one.
While Celtic lost 2-0, Scales had another excellent game for the Scottish side, proving a key player for Brendan Rogers over the last month.
The left footed defender returned to Parkhead this season from a successful loan spell with Aberdeen and has made the most of the opportunity that came his way due to injuries to others.
Brendan Rogers brought him in to start in the last four league games, with Scales helping Celtic keep a clean sheet in each of those matches – including the 1-0 win in Ibrox at the start of September.
Shamrock Rovers boss Stephen Bradley has been watching Scales with interest having worked with him in two of Bradley's three successful league campaigns.
"He was very good," said Bradley about the 25-year-old defender's performance in the Champions League. "This year sometimes you need that little bit of luck to go your way.
"He got that with the misfortune of others with injuries. He plays in the Old Firm, gets man-of-the-match and hasn't looked back.
"It doesn't surprise me at all. He is quality. You saw the other night against Feyenoord, he was excellent. His use of the ball. He looked like he belongs at that level. For me, he is a top player and top pro. I told him he needs to tidy up on a few things after the Celtic-Rangers game!
"Last year he had to go out and play on loan with Aberdeen. He went and was one of the best players in Scotland. There was interest in him after that loan and even this decision to stay and fight (for a place) at Celtic.
"The easier option was to say 'right I've proved myself on loan, I'll get another loan' but he has thought he can stay and fight and you need that bit of luck to go your way and he has had that. He has shown everyone he is more than ready to play at Celtic and help them be succesful."
Following the 2-0 loss in Rotterdam, it was back to winning ways for Scales at the weekend as he kept a clean sheet in the 3-0 away win to Livingstone – earned despite goalkeeper Joe Hart's 28th minute red card.
Scales has been involved in Ireland squads before without earning a cap and Stephen Kenny could well give him the call for the upcoming EURO 2024 qualifiers against Greece and Gibraltar.
Speaking to The Scotsman over the weekend, Scales said: "It's the first time I've had a string of games for Celtic so I've taken a lot from it. I'm probably proving a few people wrong who maybe thought I couldn't play here.
"I hope (to be involved with Ireland) – I'll never be shy about that. As a kid that was the one thing I always wanted was a cap for my country. It would be great to get that and playing for Celtic in the Champions League is bound to help.
"This is the best level I could be playing at right now. So that should give me a chance at least."
Stephen Bradley on being five points clear with five games to go: 'If you said to me at the start of the year that would be the case, I'd have taken that all day long' https://t.co/4msBeyKP0Fpic.twitter.com/mvB3nX5ynC

— Extratime.com (@ExtratimeNews) September 23, 2023