Ireland Women's Under-16s gear up for dual clashes against Faroe Islands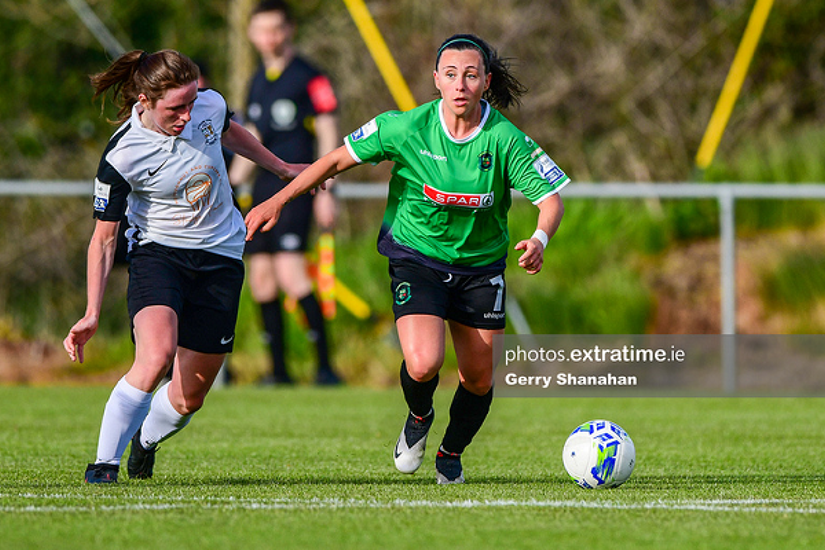 The Ireland Women's Under-16 football team is preparing for a new campaign as they set their sights on two international friendly matches against the Faroe Islands.
Megan Smyth-Lynch, who successfully led the squad to a UEFA Development Tournament victory in Serbia earlier this year, continues in her role at the helm.
The team will undergo training at the FAI National Training Centre. As part of their training regimen, the young Irish side will face off against the Faroe Islands in two matches.
The first match is set for Drogheda, while the subsequent game will be held at Home Farm.
The Ireland WU16 squad showcases a diverse range of talent from various clubs, both domestically and abroad.
Three clubs – Treaty United, Shelbourne, and DLR Waves – lead the way with three players each. Treaty United is represented by Aibhlinn Cotter, Kate Jones, and Chloe Wallace.
From Shelbourne, the squad includes Jenna Willoughby, Beatrice Silickaite, and Katie Ray, while DLR Waves players are Ella Kelly, Aisling Meehan, and Anna Butler.
Galway United have contributed two players, Lauren Bowe and Ava Mullins.
Ireland WU16 Squad
Goalkeepers: Laura Fanning (Shamrock Rovers), Jenna Willoughby (Shelbourne)
Defenders: Abigail Bradshaw (Peamount United), Aibhlinn Cotter (Treaty United), Kaitlyn Delahunty (Killavilla United), Kate Jones (Treaty United), Kya McKenna (Sligo Rovers), Michaela Hand (Athlone Town), Chloe Wallace (Treaty United)
Midfielders: Lauren Bowe (Reading), Sarah McCaffrey (Dundalk), Madison McGuane (Pike Rovers), Heather Loomes (Galway United), Ella Kelly (DLR Waves), Beatrice Silickaite (Shelbourne), Finley Newell (Lonestar), Ava Mullins (Galway United)
Forwards: Aisling Meehan (DLR Waves), Katie Ray (Shelbourne), Leah McGrath (Wexford Youths), Anna Butler (DLR Waves), Mary Hartofilis (Florida ODP)
Fixtures
Tuesday, August 22: Ireland WU16 vs Faroe Islands WU16 at Head in the Game Park, Drogheda at 15:00.
Thursday, August 24: Ireland WU16 vs Faroe Islands WU16 at Home Farm FC, Dublin at 15:00.