Ireland set for crucial FIFA World Cup encounter against Canada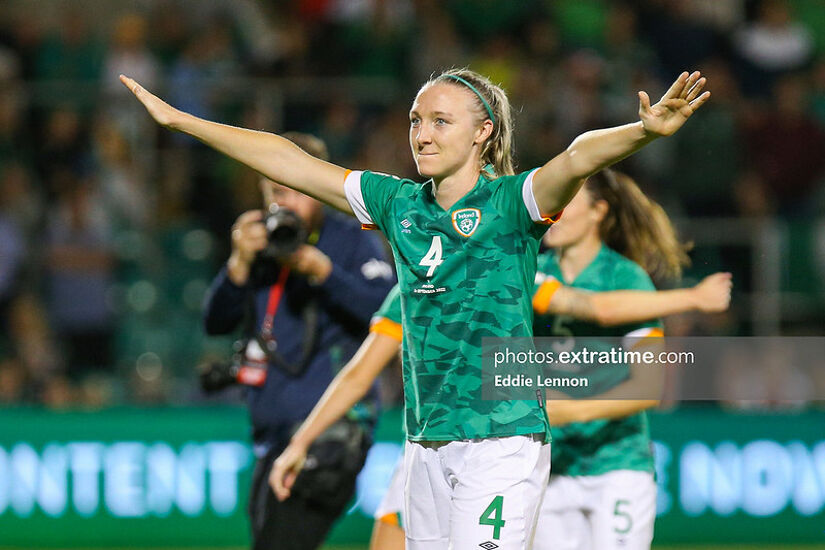 The Republic of Ireland are gearing up for a critical clash against Canada in their second game of the FIFA Women's World Cup 2023.
After a narrow defeat against co-hosts Australia in their tournament opener, Vera Pauw's team is now seeking to secure their first points in Group B.
The match in Perth poses a significant opportunity for both Ireland and Canada, as a win would considerably bolster their chances of progressing to the knockout stages from what looks to be an intensely competitive group.
In the initial round of matches, both nations encountered penalty predicaments. Ireland fell to Australia 1-0, due to a successful spot-kick by Steph Catley, while Canada's Christine Sinclair missed a penalty that resulted in a scoreless draw with Nigeria.
Canada's coach, Bev Priestman, decided to keep influential midfielder Jessie Fleming off the starting line-up in the Nigeria game. With the Olympic champions keen to avoid further setbacks, Priestman will likely reconsider Fleming's position if she has sufficiently recovered from her injury.
Despite their opening loss, the Republic of Ireland maintains high spirits and a confident outlook on progression. The match against the Matildas was their Women's World Cup debut, and despite the defeat, the team feels buoyed by their solid performance.
Vera Pauw, Ireland's coach, expressed confidence ahead of the Canada encounter. She acknowledged the formidable challenge, given Canada's Olympic champion status and strong lineup, but remained resolute about Ireland's potential to rise to the occasion.
"This team always stands up to challenges and that is exactly what we are going to do again in Perth on Wednesday," said Pauw.
Priestman, on the other hand, emphasized the relentless pace of tournament football and the necessity to rebound quickly from setbacks. She harkened back to the Olympic Games, where Canada began with a draw but eventually secured the gold medal.
"This is tournament football, and if I go back to the Olympic Games we won, we started there with a draw. You've got to move on very quickly [or else] you can get lost."
Team News
Concerns for Ireland linger around defender Louise Quinn, who was seen wearing a protective boot after the match against Australia. Quinn is currently the only notable injury concern for the Girls in Green.
Priestman may revise the Canadian lineup for the crucial encounter, with hopes that influential midfielder Jessie Fleming's injury from the Nigeria clash will have sufficiently healed to enable her start. Cloe Lacasse, who impressed off the bench in the opener, could be a potential starter.
Match Stats
With seven FIFA Women's World Cup tournaments under their belt, Canada has an impressive history. They finished fourth in 2003, made it to the quarter-finals in 2015, and, most recently, clinched the 2022 Summer Olympics. Their match record is strong, having lost just one of their last seven group matches in the Women's World Cup and keeping clean sheets in five of those games.
Abbie Larkin, the sole teenager in Ireland's squad, made history by becoming the youngest ever player for Republic of Ireland at a Women's World Cup at just 18 years and 84 days old.
The match kicks off at 20:00 local time (13:00 Irish time) and will be broadcast live on RTÉ2.