England or Spain? Ireland's semi-final opponents to be decided in final Group B game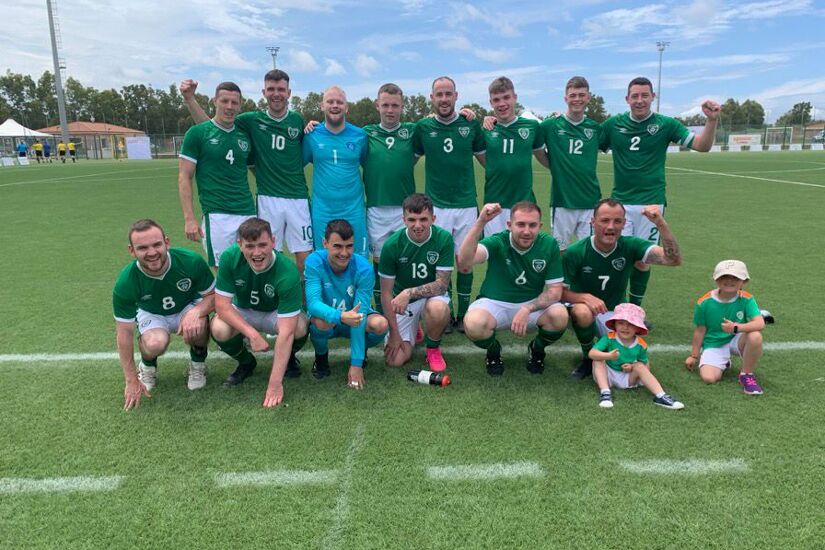 As the Republic of Ireland prepares for its concluding Group B game in the IFCPF European Championships, the team can take the field with the assurance of having already secured a spot in the semi-finals.
However, the identity of their semi-final opponents is yet to be determined.
Earlier results saw England edge out the Netherlands with a 2-0 victory, while Spain dismantled Italy in an 11-3 rout. This means England, with an unbeaten record, claims the top spot in their group, leaving Spain in second place.
So, what does this mean for Ireland? If Ireland secures a victory against Ukraine today, they will go head-to-head with Spain in the second semi-final match scheduled for Thursday.
On the other hand, if Ireland ends up drawing or losing to Ukraine, they will find themselves pitted against their neighbours, England, in the first semi-final match-up on Thursday.
England has been formidable in their campaign so far, conceding just a single goal as they claimed victories over Spain (3-1), Italy (11-0), and the Netherlands (2-0).
Spain, despite their loss to England, has shown resilience with wins over the Netherlands (1-0) and Italy (11-3).
The showdown between Ireland and Ukraine will take place at 5pm in Italy's CFF Tino Carta Stadium.