Republic of Ireland kick off IFCPF European Championships with resounding victory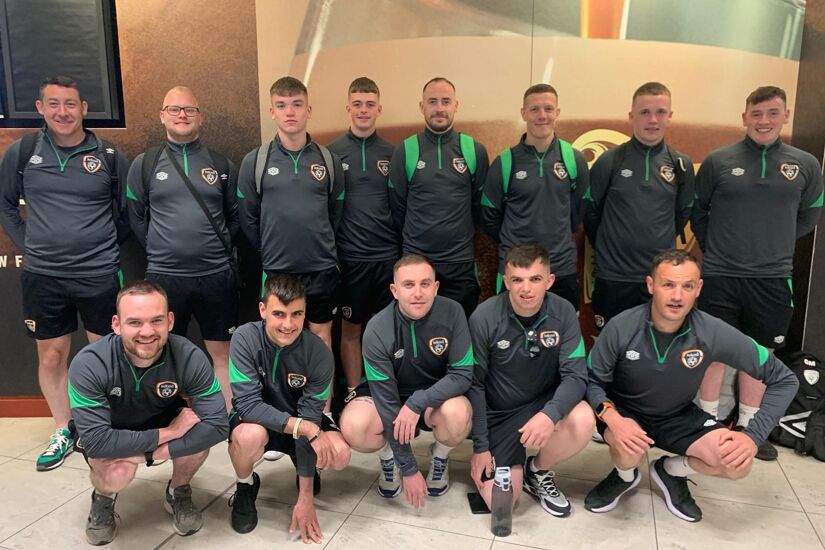 The Republic of Ireland's football team commenced their 2023 IFCPF European Championships campaign in commanding fashion, securing a 4-1 victory over Scotland at the CFF Tino Carta Stadium on Friday.
An impressive brace from Luke Evans, combined with one goal each from Gary Messett and Ryan Nolan, ensured all three points for the Irish squad.
Despite an early penalty miss, the Boys in Green took a decisive step forward in the 21st minute. Following a controlled build-up play, Sean Daly, stationed on the right wing, passed the ball to Evans. With a single fluid motion, Evans found the back of the net from the edge of the box, breaking the deadlock in Ireland's favour.
In the 37th minute, Scotland successfully converted a penalty kick, briefly leveling the scoreline.
However, the equilibrium was short-lived as Ireland reclaimed their lead minutes later.
From a corner kick, Nolan passed the ball to Evans inside the box. Evans, undeterred by the pressure, rocketed a flawless strike into the top corner of the Scottish goal..
In the 42nd minute, the third goal unfolded from a beautifully orchestrated interchange between Warren Morrissey and Messett.
Starting from a short corner, Morrissey initiated a deft one-two with Messett, reciprocating with a skillful chipped pass to Messett who had ventured into the box.
Messett made the most of his opportunity, extending Ireland's lead by shooting the ball precisely into the bottom corner.
As the clock ticked down, Nolan sealed the match in Ireland's favour, capitalizing on a mistake by a Scottish defender.
With two Scottish players attempting to intercept him, Nolan quickly advanced into the box, poking the ball past the charging goalkeeper, ensuring a 4-1 victory for the Republic of Ireland.
In other group news, with Ukraine's overwhelming 8-2 triumph over Germany, Ireland currently sits second in the group on goal difference.
The team's attention now turns to their upcoming fixture against Germany on Sunday, before wrapping up the group stages against Ukraine on Tuesday.
Over in Group A, the Netherlands trounced Italy 9-1, while England claimed a 3-1 victory over Spain.