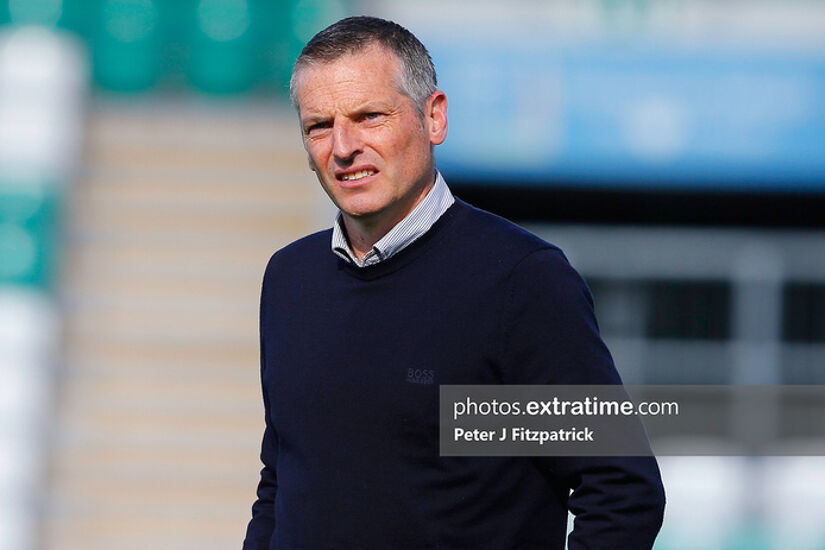 Ireland's U21s gearing up for International friendlies in Austria
Fri, May 26 2023




The Irish Under-21s football team, managed by Jim Crawford, is set for an international challenge, facing three teams from three different continents in a series of friendly matches in Austria next month.

The Irish team will kick off their campaign against Gabon, the former African Cup of Nations U23s Champions. Their second match will see them compete against Ukraine, a team poised to participate in this summer's U21 European Championships.

The final friendly will pit Ireland against Kuwait U22s, which will complete their summer international window. This encounter will also serve as the final warm-up for the Irish team ahead of their U21s EURO Qualifiers in September, where they will face off against Turkey and San Marino at home.

The squad will conduct a 10-day training camp in the Austrian state of Burgenland, located in the eastern part of the country, in preparation for these games.

These friendlies come on the heels of their 2-1 victory over Iceland in March, a game played to a sold-out crowd at Turner's Cross. This was the inaugural match for this new generation of U21 internationals, with Crawford eyeing the summer games as a crucial part of their preparations for competitive matches later this year.

Crawford spoke about the importance of the upcoming international fixtures, saying, "It was very important for us to get three games in the June window to give me and the staff every opportunity to look at the group of players available to us."

The coach pointed out the quality of their opposition, remarking, "Ukraine are about to play at the Under-21 European Championships, Gabon are preparing for the Under-23s African Cup of Nations then it's an Under-22s side in Kuwait who only last year were playing at the Under-23s Asian Cup and have already played three times as a group this year."

Emphasizing the unique challenge ahead, Crawford added, "We're going to be coming up against three teams from three different continents who will all have their own style and it's for us to overcome those challenges."

The coach indicated that there will be some new faces in the squad, promising everyone a chance to impress. He concluded, "We look forward to meeting up because these games will be so important for our preparations for the qualifiers in September."

The Ireland Under-21s' international friendly fixtures will commence on Tuesday, June 13 against Gabon U23, followed by matches against Ukraine U21 on June 16, and Kuwait U22 on June 19. Venues and kick-off times are yet to be confirmed.