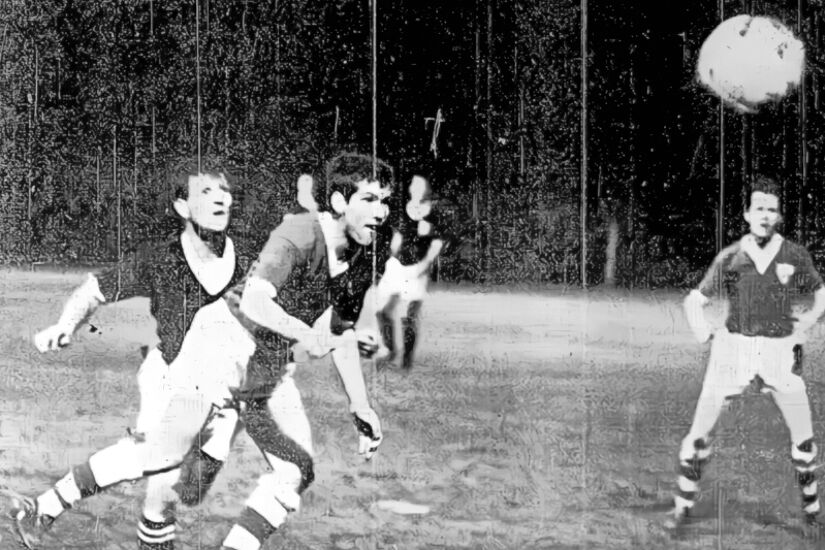 The extratime.com Irish Football Project
Thu, Dec 08 2022




Over the last 14 years extratime.com has been building an archive of Irish football. Over the next year, we are looking to complete most of this work and provide you with full access to that archive through our recently upgraded website.

The extratime.com Irish Football Project mission is to create a comprehensive archive on the history of the League of Ireland, Women's National League and the Irish International team from 1921 to today. We believe it is important to not only preserve our footballing history but also give easy access to all who wish to view it.

That archive will provide a full record of results, league tables, goal scorers, and line-ups for all the games as well as player profiles and player stats histories.

If you wish to aid us in our work, we would welcome every piece of information on the league, big or small, from a scorer in a game to a player profile of a player from the past. As we complete seasons, we will be putting specific information requests out via our social media channels.





So, if you have old photos of teams, grounds or other related imagery, line-ups or squad lists from seasons past, scanned programme covers, or any game stats we don't have from league, cup or European fixtures, we want you to contact us.

To submit anything you have no matter how small, you can email extratimehistory@gmail.com.

Starting this week, we will be sharing our first completed phase of the extratime.com Irish Football Project so stay tuned.

About Gareth Penrose
Gareth Penrose founded extratime.com in 2008 and has worked as a reporter / editor / developer on the site since.

Over the last 14 years, Gareth has covered games in the League … View Full Profile
| | Team | P | W | D | L | Pts |
| --- | --- | --- | --- | --- | --- | --- |
| 1 | SHE | 27 | 19 | 3 | 5 | 60 |
| 2 | ATH | 27 | 18 | 4 | 5 | 58 |
| 3 | PEA | 26 | 17 | 5 | 4 | 56 |
| 4 | WEX | 27 | 17 | 5 | 5 | 56 |
| 5 | DLR | 27 | 11 | 7 | 9 | 40 |
| 6 | GAL | 27 | 11 | 6 | 10 | 39 |
| 7 | BOH | 27 | 10 | 6 | 11 | 36 |
| 8 | COR | 27 | 6 | 0 | 21 | 18 |
| 9 | SLI | 26 | 5 | 2 | 19 | 17 |
| 10 | TRE | 27 | 0 | 2 | 25 | 2 |
Be Social