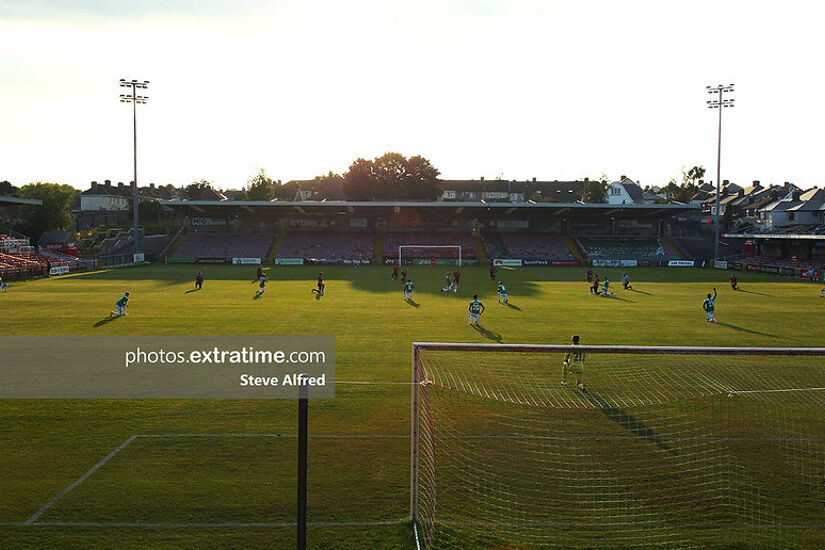 Cork City members vote to agree takeover by Dermot Usher
Mon, Dec 05 2022




FORAS, the supporter group that owns and runs Cork City FC, have voted overwhelmingly in favour of a takeover by Kildare based businessman Dermot Usher.

86% of voters agreed to the motion that will end the group's 12-year spell as guardians of the club.

Mr Usher will now provide FORAS with an undisclosed fee that will allow them to execute a Deeds of Surrender of the Call-Option with Grovemoor Limited.

That is the remaining piece of business from a vote by shareholders to sell the club to the consortium in October 2020.





Once this is completed, the assets and liabilities of FORAS will be transferred to a newly Incorporated Company called Cathair Chorcaí 2022 FC Limited.

If this sale is not completed, FORAS have authorised the Board of Management to continue to run Cork City through Cathair Chorcaí 2022 FC Limited.

One of the primary conditions of the sale is that FORAS have a debt free buyback option of €1.

FORAS will continue to operate and they will now have annual meetings with Mr Usher, while the Board of Management will see him on a quarterly basis.

He wants to push for European qualification 2023 and to develop the facilities at Turner's Cross Stadium.

Mr Usher also hopes to appoint a Director of Football, along with an accountant and a marketing executive.





He also wants to improve Cork City's team in the Women's National League by increasing revenue.

The immediate attention now turns to the club's return to the top flight of Irish football in 2023.

The First Division winners already have two players re-signed; club captain Cian Coleman and striker Cian Murphy.

Colin Healy will also remain as Head Coach at Turner's Cross when they return to the Premier Division next season.
About Dylan O'Connell
Dylan is a freelance journalist based in Cork. He joined Extratime in 2016 and he covers games all across Ireland. His bylines include The Echo, Irish Independent, Irish Examiner, The 42, RTÉ Sport, and Irish … View Full Profile
| | Team | P | W | D | L | Pts |
| --- | --- | --- | --- | --- | --- | --- |
| 1 | SHE | 27 | 19 | 3 | 5 | 60 |
| 2 | ATH | 27 | 18 | 4 | 5 | 58 |
| 3 | PEA | 26 | 17 | 5 | 4 | 56 |
| 4 | WEX | 27 | 17 | 5 | 5 | 56 |
| 5 | DLR | 27 | 11 | 7 | 9 | 40 |
| 6 | GAL | 27 | 11 | 6 | 10 | 39 |
| 7 | BOH | 27 | 10 | 6 | 11 | 36 |
| 8 | COR | 27 | 6 | 0 | 21 | 18 |
| 9 | SLI | 26 | 5 | 2 | 19 | 17 |
| 10 | TRE | 27 | 0 | 2 | 25 | 2 |
Be Social