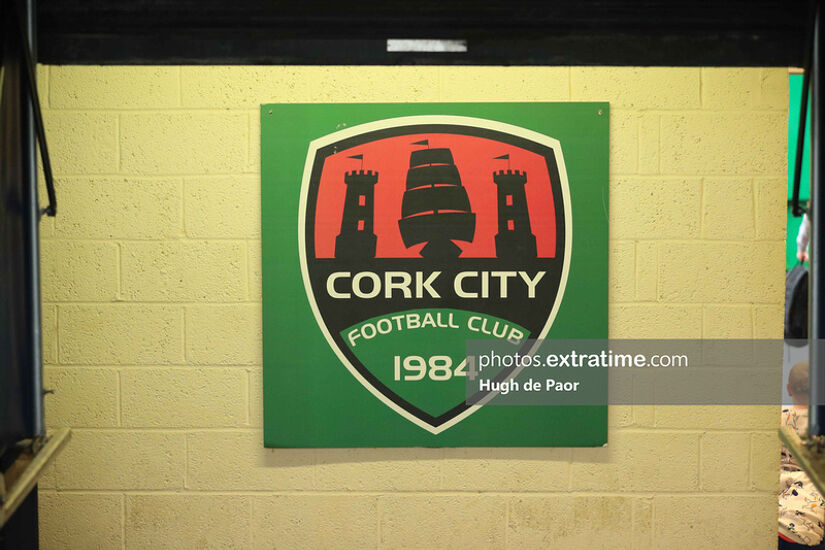 Cork City to vote on takeover next month
Fri, Nov 18 2022




FORAS members, the supporters group that own and run Cork City FC, will vote on a potential takeover of the club next month.

This follows the Board of Management provisionally accepting a bid from Mr Dermot Usher, the former CEO of SONAS Bathrooms.

This will now be voted on by FORAS members at a Special General Meeting on Sunday, December 4th.

Should this deal be agreed, Mr Usher will take full control of the club after the completion of legal and financial due diligence.





Mr Usher hopes to push for European qualification next season, as well as investing the women's team and working with the Munster Football Association to develop Turner's Cross Stadium.

He also aims to hire a full-time Director of Football to oversee the academy and the club's recruitment policy.

Speaking today, Club Chairman Declan Carey said: "The Board will be strongly advocating for a sale and we will be communicating our reasoning in full over the coming weeks and on the night of the Special General Meeting.

"We've met with Dermot and heard what he has to say. He is passionate about the League of Ireland but critically has the business knowledge, experience, and personal wealth to back up his ambitions for our football club.

"This is the right decision for the Club and its passionate supporters to compete and grow in a sustainable way in an ever improving and competitive league."
About Dylan O'Connell
Dylan is a freelance journalist based in Cork. He joined Extratime in 2016 and he covers games all across Ireland. His bylines include The Echo, Irish Independent, Irish Examiner, The 42, RTÉ Sport, and Irish … View Full Profile
| | Team | P | W | D | L | Pts |
| --- | --- | --- | --- | --- | --- | --- |
| 1 | PEA | 3 | 3 | 0 | 0 | 9 |
| 2 | SHE | 3 | 2 | 1 | 0 | 7 |
| 3 | Shamrock Rvrs | 3 | 2 | 1 | 0 | 7 |
| 4 | WEX | 2 | 2 | 0 | 0 | 6 |
| 5 | BOH | 3 | 2 | 0 | 1 | 6 |
| 6 | ATH | 2 | 1 | 0 | 1 | 3 |
| 7 | DLR | 2 | 1 | 0 | 1 | 3 |
| 8 | GUW | 3 | 1 | 0 | 2 | 3 |
| 9 | SLI | 3 | 0 | 0 | 3 | 0 |
| 10 | COR | 3 | 0 | 0 | 3 | 0 |
| 11 | TRE | 3 | 0 | 0 | 3 | 0 |
Be Social