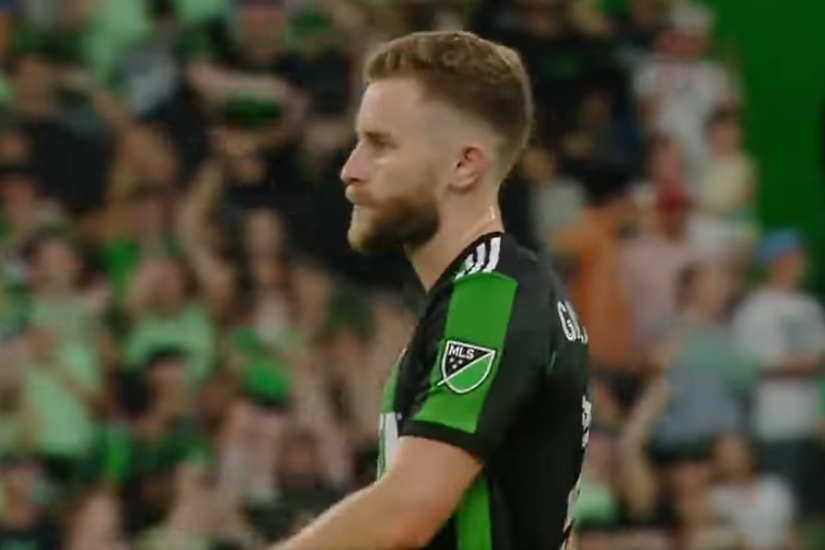 Extratime Abroad: Austin FC - Dundalk native Gallagher enjoying life in the MLS
Mon, Oct 03 2022




The United States of America has been a country visited and settled by the Irish for over 300 years and the world of football is no exception to this longstanding pattern.

Many Irish players have made the journey across the Atlantic since the inception of Major League Soccer including Sean St.Ledger, Kevin Doyle and most notably Robbie Keane, who won three MLS cups, a league MVP award and scored 104 goals over six seasons with L.A. Galaxy.

However, the league's standout Irish player over the past couple seasons has certainly been Austin FC's Dundalk native Jon Gallagher, a name probably unfamiliar to most fans at home due to the unorthodox path his career has taken.

After four years of college soccer with the Notre Dame Fighting Irish, Gallagher was selected as the 14th overall pick in the MLS SuperDraft by Atlanta United, spending three years with the Georgia side with a loan at Aberdeen along the way.





Since signing with the newly founded Austin FC in December 2020, the 26-year-old has turned himself from a squad player to an integral part of Josh Wolff's side, becoming a fixture at left-back as the Texas side qualified for their first MLS Cup play-off series in their second season.

I left home when I was eight years old, we lived that expatriate life

The Verde have been in a strong position to make the play-offs for most of the campaign but Gallagher was still relieved to have the post-season mathematically secure.

"We had confidence that we could get it over the line and get the job done, but its nice to solidify it and we obviously just want to keep getting points on the table as we can so we can have as many home games as possible."

Having not taken the usual route of playing in Ireland or England before ending up in the MLS, Gallagher gave some insight into the curious path that his life, education and career have led him on.

"I left home when I was eight years old. My dad worked with Guinness so we lived that expatriate life, travelling overseas and hopping from country to country", he said.





"I've been in the States for the last ten years, went to uni, went through the draft so a very American way of doing it and ended up here", he added.

Although most of the defender's life has been lived away from his home country, with Gallagher also spending time in England, Singapore and Jamaica, it's clear that Ireland is still a central part of his life in terms of family and also his introduction to football.

"I played with my local Blackrock, County Louth team, those are probably my earliest memories of playing football, but I've been all over so it's a melting pot of the different cultures.

We still have a home in Blackrock so usually around Christmas time we try to get back but it's been difficult with Covid actually, we haven't been back in two or three years.

I'm getting married in December so all of my family are coming over this time so we'll see if we can get back over soon."

With a career of growing success in the U.S. Gallagher unsurprisingly dodged any suggestion of a move to the League of Ireland or closer to home reiterating his contentedness in his newfound home.





"I played in Scotland for a bit and enjoyed that but we'll see. Life's good in America so I can't complain."