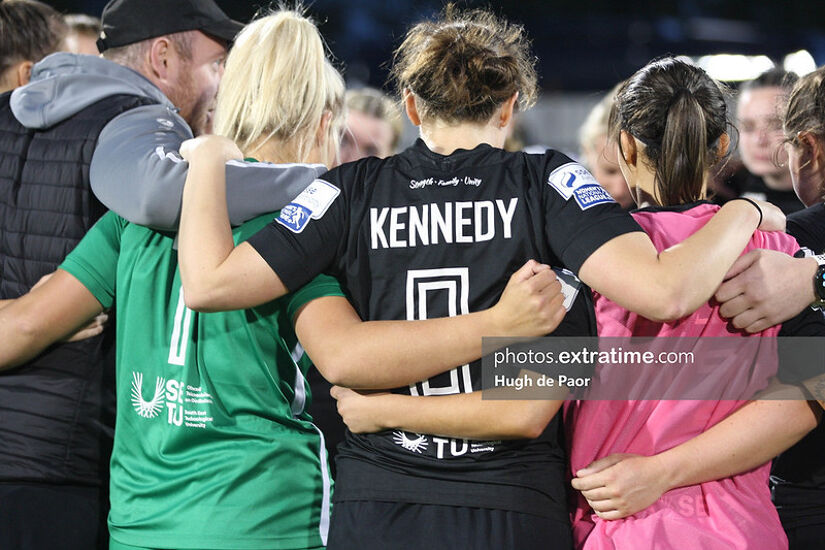 Wexford Youths and Sligo Rovers set for TG4 live broadcast
Thu, Sep 22 2022




With six games already broadcast on TG4 this season, the station has announced that they will show the clash between Wexford Youths and Sligo Rovers on October 15 with kick-off at 4.30pm.

Before this, they will also be airing the encounter between Athlone Town and Wexford Youths on October 1 with kick-off at 4.50pm.

Having shown four WNL games in 2021, the broadcaster committed to show a further 10 live games in 2022 of which six have been already aired.

To date, Shelbourne have featured four times on TG4's coverage with Peamount United, Athlone Town and Galway WFC all appearing twice with Sligo Rovers and Wexford Youths once.





About Gareth Penrose
Gareth Penrose founded extratime.com in 2008 and has worked as a reporter / editor / developer on the site since.

Over the last 14 years, Gareth has covered games in the League … View Full Profile
| | Team | P | W | D | L | Pts |
| --- | --- | --- | --- | --- | --- | --- |
| 1 | SHE | 27 | 19 | 3 | 5 | 60 |
| 2 | ATH | 27 | 18 | 4 | 5 | 58 |
| 3 | PEA | 27 | 17 | 5 | 5 | 56 |
| 4 | WEX | 27 | 17 | 5 | 5 | 56 |
| 5 | DLR | 27 | 11 | 7 | 9 | 40 |
| 6 | GAL | 27 | 11 | 6 | 10 | 39 |
| 7 | BOH | 27 | 10 | 6 | 11 | 36 |
| 8 | SLI | 27 | 6 | 2 | 19 | 20 |
| 9 | COR | 27 | 6 | 0 | 21 | 18 |
| 10 | TRE | 27 | 0 | 2 | 25 | 2 |
Be Social