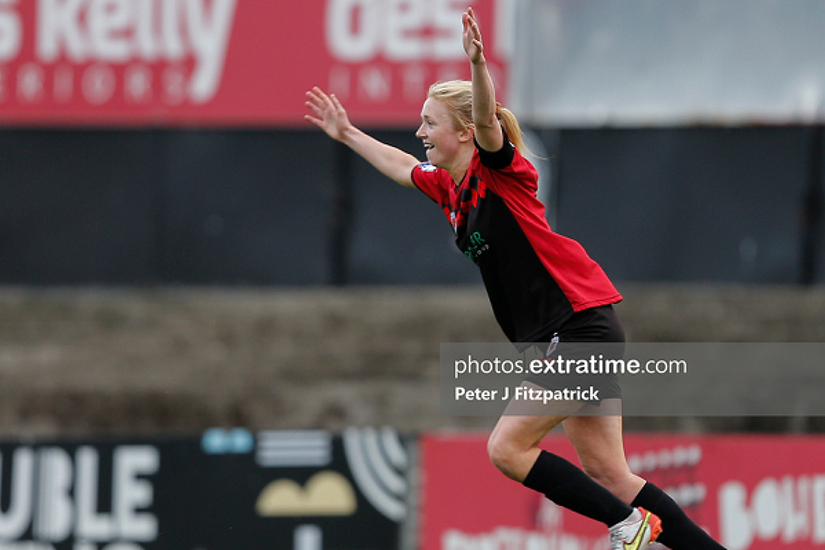 FAI Cup Report: Bohemians 1 - 0 Galway
Sat, Jul 09 2022




Bohemians progressed in their FAI Cup first round encounter when they ran out 1-0 winners over Galway at Dalymount Park on Saturday evening.

It was an incredibly even encounter with neither side able to find an opening goal within the ninety minutes, it took a late penalty from Erica Burke in extra time to separate the sides.

Galway had possibly the best chances early in this contest and their key opportunity came when Lynsey McKey was played in on the left in the sixth minute, but the striker flashed the ball just wide of Rachael Kelly's goal with her shot coming from a tight angle.

The game settled and both sides were certainly evenly matched for much of the first half, Abbie Brophy did manage to get a shot off for the home side in the 24th minute though, although her effort floated wide of Abbiegayle Ronayne's goal.

Kira Bates Crosbie's shot in the 28th minute caused a bit of trouble after some good play by the Gypsies. Her effort took a deflection on its way to the Galway goal, but Ronayne judged it correctly and claimed the ball.

Galway went very close shortly after the interval when Shauna Brennan sent a great ball in from a corner-kick, Bryce Reynolds had a free header in the box but she just couldn't keep it down and nodded the ball just over the bar.

Rachael Kelly made a big save in the 52nd minute when McKey played Chloe Singleton through on goal, the goalkeeper got a foot to the midfielder's shot to keep the side level.

The Tribeswomen should have been in front on the hour mark when another Brennan corner-kick was headed back in from the far post, a Bohs defender managed to clear the ball off the line and Galway had another chance as the ball remained live but they nicked the crossbar.