Shamrock Rovers sign 'goalscorer' Graham Cummins on loan from Cork City until the end of the season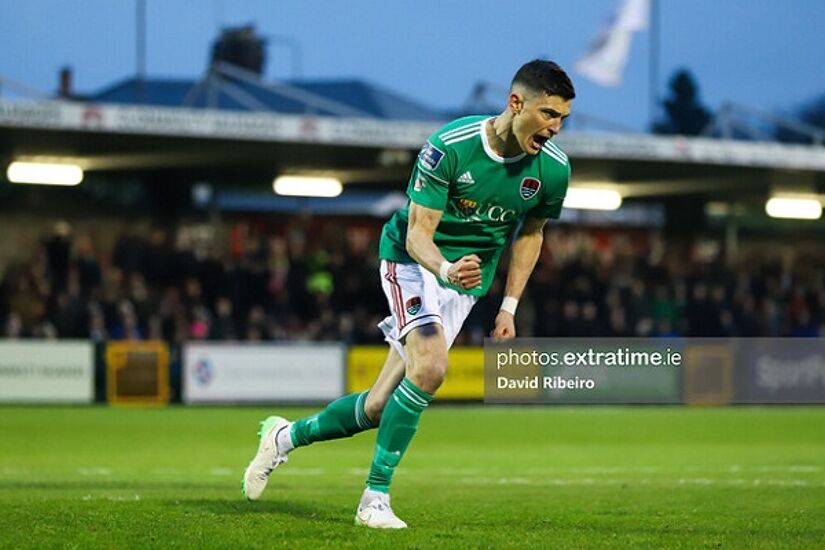 Shamrock Rovers have bolstered their attacking options with the signature of striker Graham Cummins on loan from Cork City until the end of the season.
The 31-year-old arrives in Tallaght following an 18-month side spell on Leeside, while winger Joel Coustrain will go in the opposition deal on a loan deal.
Hoops boss Stephen Bradley has long been an admired of the Cork-born striker and tried to sign him following his departure from St Johnstone in 2018, only to lose out to the Rebel Army.
Cummins finished his first season as the league's third-highest scorer with 14, but he has managed just five goals so far this season as City's struggles cost John Caulfield his job.
"I'm really excited. When I learned that Shamrock Rovers were interested I was really happy about it," Cummins told the club's official website.
"After playing Shamrock Rovers a couple of times this season I was really impressed with the way they move the ball and how good they've been in the league as well.
"They're right up there. That is the main reason I've come here, to try and win a league because it's something that I need to do and something that I feel the team can definitely achieve.
"It was a case of Shamrock Rovers wanting me and when the gaffer spoke to me I was really encouraged by what I heard.
"Maybe I've impressed against Rovers when I've played against them a couple of times and it's come about that way.
"It's been a quick move really, a quick pace from playing for Cork on Friday night and being here two days later."
Cummins had spells with Cobh Ramblers, Waterford and City early in his career, winning promotion with both Cobh and City.
It was his injury-time header at Tolka Park that sealed the First Division title for City at Shelbourne's expense in 2011, and his form earned him a move to Preston North End.
Spells with Rochdale (on loan) and Exeter City followed before he moved to Scotland in 2015 with St Johnstone.
Now back in his native country, Cummins looks forward to playing an exciting brand of football at Rovers and getting back on the scoring trail.
"I saw a video of the Dundalk game the other night and even just the first ten minutes I loved the style of play. The way the ball moves and the midfielders' movement is exceptional.
"I've got to earn the right to play first but I'm sure they will create a lot of chances for me. But I've got to get into the team first and not worry about that.
"I think I'm a hard working player, I'll always give everything for the team and I'm always trying to score."
Bradley added: "Graham is very dangerous around the box and he scores goals. He brings a lot of qualities that will add to us as a team and a squad.
"We've liked him for a long time, when he was at St Johnstone we tried to get him and we tried to sign him last year as well so thankfully we've got him now.
"We create so many chances, Graham will definitely get chances to score goals here. He's shown in the past that he's a goalscorer.
"We spoke a few weeks back and he was really keen to get it done. He wanted to come to us a couple of weeks ago and train with us but Cork had one or two injuries and he had to stay and play.
"It's true that we usually go for younger players but Graham is proven, he's experienced and he's won things. I'm sure he'll help us achieve things.
"The big thing for me was that he wants to come and win a league. He wants to come and show people what a good player he is and that he can score goals for this club and it's refreshing when you hear players speak like that."