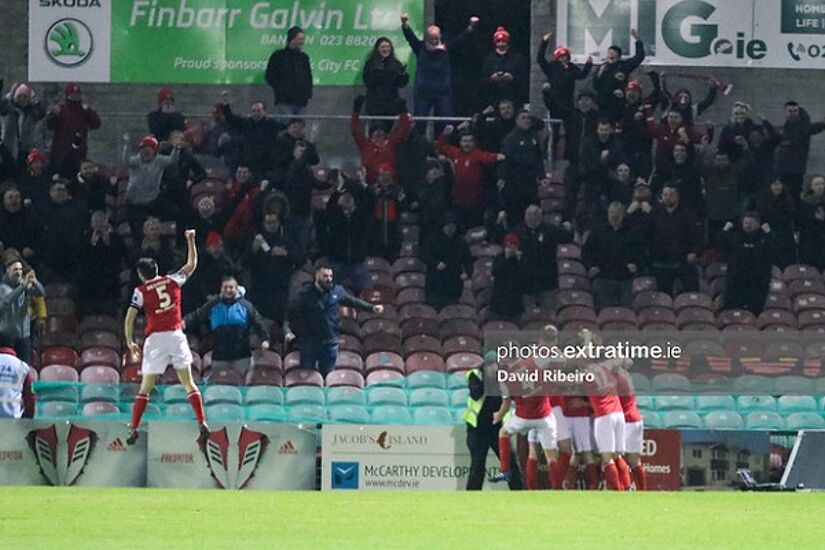 St Patrick's Athletic raise issue with Waterford's Europa League eligibility with the FAI
Wed, Apr 17 2019




St Patrick's Athletic have formally written to the FAI to query Waterford's eligibility to compete in UEFA competitions this season.

The FAI acknowledged on Wednesday evening that it had received correspondence from the Richmond Park club and would examine the issue further.

"The Football Association of Ireland can confirm it is in receipt of a letter from St Patrick's Athletic in relation to UEFA Club Licensing and is looking into the matter," read the short statement.

The Blues finished fourth in the Premier Division in 2018 and qualified to be the final League of Ireland entrant to the Europa League due to FAI Cup winners Dundalk also winning the title.

However, the Athletic have raised the matter with the FAI and will argue that Alan Reynolds' side fall short of UEFA licensing regulations to compete in Europe.

The European governing body's regulations state that a club must have been in existence for three years to be allowed compete in official UEFA competitions.

Article 12.2 of the UEFA code on club licensing states: "The membership and the contractual relationship (if any) must have lasted – at the start of the licence season – for at least three consecutive years."

The Saints will argue that Waterford have only existed in their current form for two continuous years since the takeover by chairman Lee Power and changing their name from Waterford United.

Pats would be the most likely club to benefit if Waterford were to be deemed ineligible, having finished fifth behind the Blues last year.