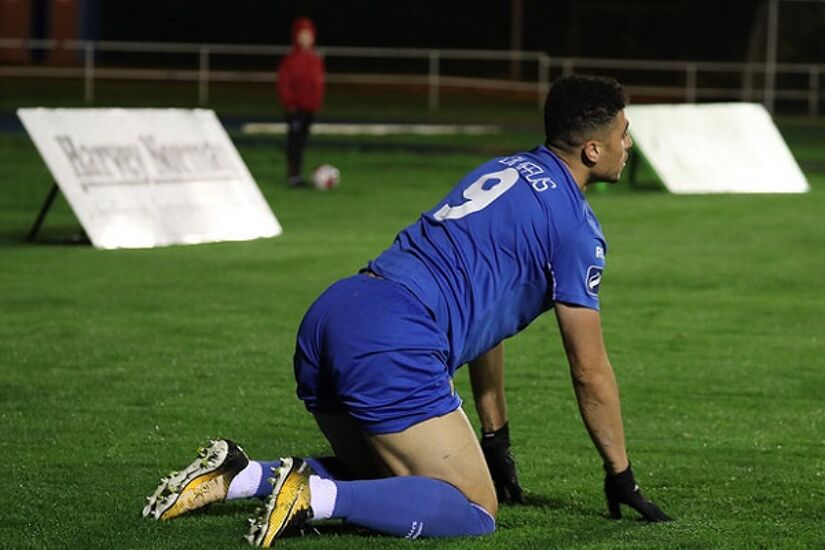 League Preview: Waterford -v- Limerick
Fri, Oct 26 2018




The curtain comes down on Waterford's first season back in the Premier Division this Friday night with play-off participants Limerick the visitors to the RSC. (Kick-off 7:45 pm)

WATERFORD

A fourth-placed finish, a Europa League spot and a home match to end the season is the state of play for Alan Reynold's side but one would imagine that the Blues will not be taking their foot off the pedal for their last game of the 2018 season.

Last week's 3-1 defeat to Shamrock Rovers in Tallaght Stadium was disappointing for all concerned, as a potential third-placed finish went up in smoke.

An own goal and a Dan Carr strike had Rovers 2-0 up before Izzy Akinade headed home Dessie Hutchinson's cross to half the deficit. A late goal from Sean Boyd ensured a 3-1 win for the home side.

Speaking to his club's media team ahead of the game, Reynolds reflected on a long, but brilliant season for his charges.

"It's the final game of what has been a whirlwind season and it's great to have it at home. I've spoken about it before, but our aim this season was to consolidate our position in the Premier Division after coming up last season and to finish where we did is fantastic for the club.

"Limerick have beaten us twice this season so they'll be out to do it again and get some form before the play-offs. We had that freak game here during the summer with all the goals but they beat us away from home too so we won't expect an easy game despite their league position.

"We'll be out to win it, enjoy the night in front of our own fans and play good football on the RSC pitch which is a credit to all who work on it."

A win in front of their own fans to end their fantastic season will be of significant importance for the hosts.





LIMERICK

Limerick come into this game off the back of a comprehensive 4-0 mauling at home to St Patrick's Athletic last Friday night.

Tommy Barrett's side were 3-0 down at halftime, and it could have been a lot more than four conceded on night.

Speaking to media after the game, Barrett lamented his sides concession of 'sloppy' goals.

With the play-offs with Finn Harps starting on Monday night, Barrett and Co seriously need to up their performance level for Friday night's game if they want to avoid a repeat of 2016, where they competed in the First Division.





As their league position is known and that they will be playing Harps next week, one would imagine that a positive performance, not result, in Waterford would be vital in preparation for the aforementioned double header with Harps.

Limerick have not released any team news at the time of writing.

Referee: Eoghan O'Shea

MATCH STATS

Both sides have met each other 27 times competitively. Limerick won 14 of those, Waterford 13 and, amazingly, there has not been a draw.

There has been an average of 3.7 goals per game in those 27 games.

Both sides have met each other three times so far this season. In the first game in March, Waterford won 2-0 in Market's Field. In May, Limerick shocked the league by defeating Waterford 6-3 at the RSC. The Shannonsiders also won the next game between the pair, defeating the Blues 2-1 in July.

Waterford's last five league games- LLWWW

Limerick's last five league games- LLLWL

PREDICTION

Waterford 2-1 Limerick

Waterford

Injured: None.

Doubtful: None.

Suspended: None.

Limerick

Injured: Unknown.

Doubtful: Unknown.

Suspended: Unknown.