End of an Era: Karim Benzema bids farewell to Real Madrid after a remarkable 14-year spell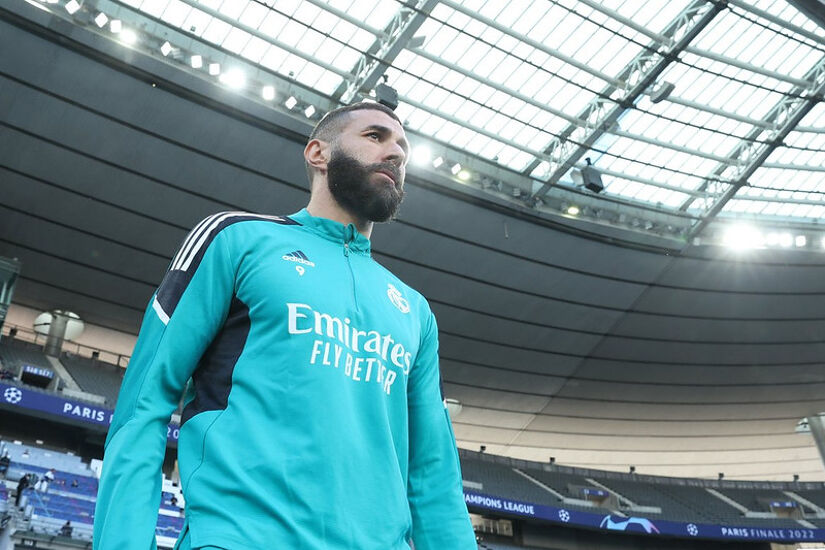 In a poignant move for Real Madrid, club legend and captain, Karim Benzema, will be parting ways with the iconic football club, concluding a legendary career that has spanned over 14 years.
The club made the announcement recently, expressing gratitude and deep admiration for the 34-year-old French forward, who joined Real Madrid in 2009 at just 21 years of age.
Since then, Benzema has etched his name indelibly into the club's illustrious history, contributing to an unmatched tally of 25 titles during his tenure, a record number for any player in Real Madrid's history.
The club celebrated the prestigious list of accolades Benzema garnered throughout his career, which include 5 European Cups, 5 Club World Cups, 4 European Super Cups, 4 Leagues, 3 King's Cups, and 4 Spanish Super Cups.
Additionally, Benzema is the reigning UEFA Ballon d'Or and UEFA Player of the Year, while also being part of the FIFA FIFPRO XI and the winner of the Pichichi Trophy 2022.
During the last season, Benzema's performances were particularly noteworthy as they played a pivotal role in Real Madrid's Champions League triumph where they secured their 14th European Cup in Paris. Benzema was the competition's top scorer with an impressive tally of 15 goals.
Benzema's remarkable career has seen him make the fifth highest number of appearances for the club, donning the Real Madrid jersey 647 times.
Moreover, he is the club's second-highest scorer with 353 goals, the second-highest scorer in both La Liga and the European Cup, and stands as the fourth top scorer in the history of both the Champions League and La Liga.
In a statement, the club hailed Benzema's career as an epitome of professionalism and conduct.
"Real Madrid hailed Benzema's career as an epitome of professionalism and conduct, embodying the club's values throughout his time there. The club statement also acknowledged that Benzema has earned the right to decide his future."
"Benzema's spellbinding football has made him a worldwide icon and an integral part of the club's legacy. As the club wished him and his family the best for his new journey, they also affirmed that Real Madrid will always be his home."
An farewell for Karim Benzema is slated to take place at Real Madrid Sport City on Tuesday 6 June, at 12:00 pm (CEST).