2022/23 Nations League B Group 1
19.45 June 8, 2022 -
Referee: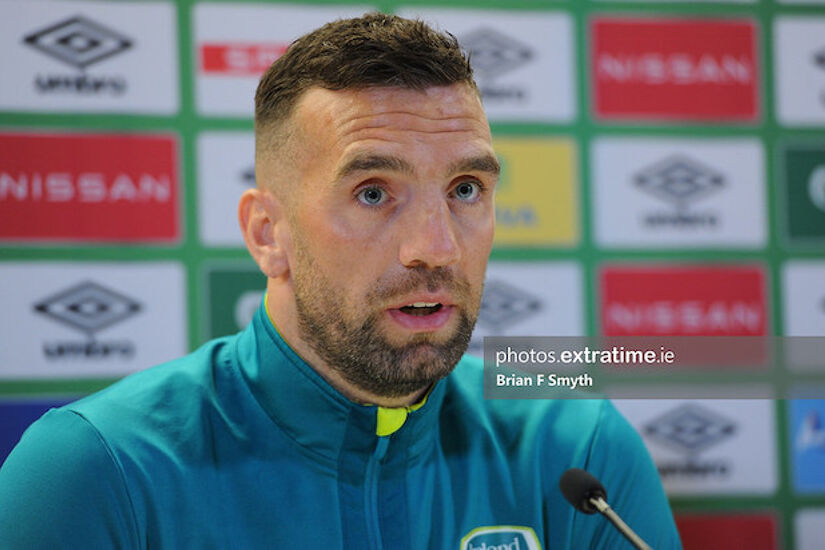 Shane Duffy: 'The Ukraine players should be really proud of how they handled themselves'
Tue, Jun 07 2022




Andrew Donovan reports from the Aviva Stadium

Stephen Kenny described Wednesday's UEFA Nations League Group B game as a very unusual one and praised the Ukrainians visitors - the coaching team, players and support staff for being great ambassadors for their country amidst the chaos of the invasion by Russia.

"By continuing to play they are keeping it [the invasion] at the forefront of the news across Europe," said Kenny speaking at Lansdowne Road on the eve of the game.

Echoing his managers sentiments at the Aviva Stadium, Shane Duffy reflected on the emotional challenges the Ukrainian team are contending with.

"The players should be really proud of how they handled themselves especially over the past two games," said Duffy.

"I think everyone in Europe and the World was willing them to try and get to a World Cup. It's really emotional times for everyone there and it will be a special game tomorrow and one we are all really looking forward to."

The Republic of Ireland are hoping to bounce back after a lacklustre display in Yerevan that has dented the manager's stated aim of winning the group

Ukraine themselves will be hoping to bounce back after a bitterly disappointing World Cup Playoff defeat to Wales on Sunday night in Cardiff.

However it is hard to speak about Ukraine and their efforts in a purely footballing context at present but Kenny attempted to do so in focusing on the tactical challenge the Ukrainians will pose and said his players must be switched on from the beginning.

"They play a very attacking 4-3-3 and also have the flexibility to play a 3-4-2-1 as well. They have made changes right throughout the campaign and they have a lot of depth and quality with (Mykola) Saporenko and (Serhiy) Sydorchuk rotating in midfield and they have a lot of quality."

Speaking on the Ukrainian FA website Serhiy Sydorchuk spoke about the goal of the team in the UEFA Nations League. "We are starting a new tournament. The coaching staff set a task - to return to League A.

"What makes football great is that you always have a second chance. After the match with Wales, there was a situation in the dressing room that I had never seen in my entire football life – a heavy atmosphere with silence.

"But then we saw on social media what people were saying and writing. It became easier to tolerate. I want to thank all the fans, all the people in Ukraine who watched the matches and wrote us best wishes."

Kenny calls for his team to show a strong mentality in Ukraine match https://t.co/HzLxB7wWyOpic.twitter.com/juuchS6X7P

— Extratime.com (@ExtratimeNews) June 7, 2022
Andrew Donovan has yet to write anything about themselves but click on the bio link to view all past work.