2023 League of Ireland Premier Division
19.45 May 27, 2023 - The Showgrounds
Referee: Paul McLaughlin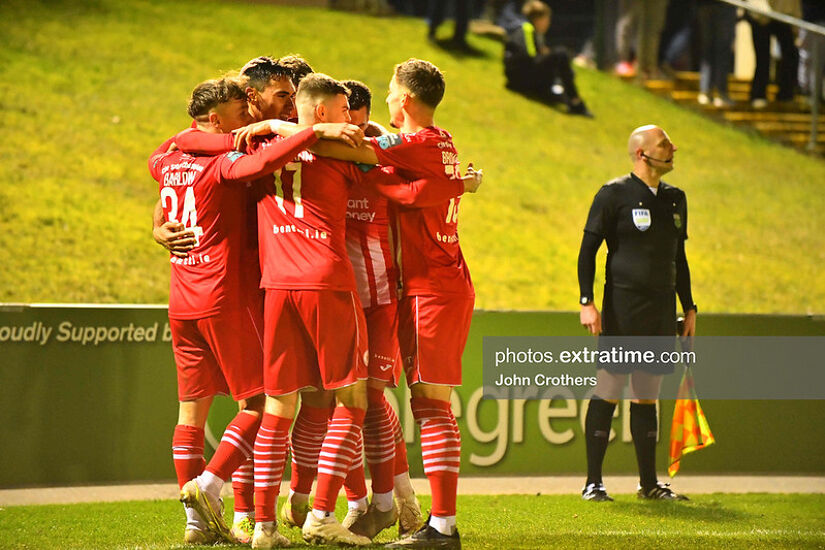 Watch: Will Fitzgerald's goal edges Sligo Rovers past Derry City
Sun, May 28 2023




Will Fitzgerald struck early on as Sligo Rovers picked up a valuable three points at the expense of Derry City.

John Russell's side came into the clash knowing that they needed a win to get their season back on track after a difficult number of weeks.

And they did just that as Derry City were unable to see past the Bit O' Red's ten-men.

However, it was not until late on when Sligo were reduced to a man less after John Mahon was dismissed for a second bookable offence.

Yet, Fitzgerald's goal gave them the platform to hold on.

A fast start

Frank Liivak raced down the wing in the third minute last night to cross for Will Fitzgerald to score our winning goal

From one winger to another 🤟#bitoredpic.twitter.com/QunC64kuTl

— Sligo Rovers (@sligorovers) May 28, 2023

The former Derry City star picked up a loose ball in the penalty area following Frank Liivak's cross into danger.

And from there he twisted and turned before finding the net with an aid of a deflection to beat Derry City keeper Brian Maher.
Andrew Dempsey has yet to write anything about themselves but click on the bio link to view all past work.
| P | Team | Pd | W | D | L | Pts |
| --- | --- | --- | --- | --- | --- | --- |
| 1 | Shamrock R | 36 | 20 | 12 | 4 | 72 |
| 2 | Derry | 36 | 18 | 11 | 7 | 65 |
| 3 | St Patrick's Athl. | 36 | 19 | 5 | 12 | 62 |
| 4 | Shels | 36 | 15 | 15 | 6 | 60 |
| 5 | Dundalk | 36 | 17 | 7 | 12 | 58 |
| 6 | Bohs | 36 | 16 | 10 | 10 | 58 |
| 7 | Drogheda | 36 | 10 | 11 | 15 | 41 |
| 8 | Sligo | 36 | 10 | 7 | 19 | 37 |
| 9 | Cork | 36 | 8 | 7 | 21 | 31 |
| 10 | UCD | 36 | 2 | 5 | 29 | 11 |
Be Social