Over 150,000 World Cup Activity books to be distributed to promote literacy in Ireland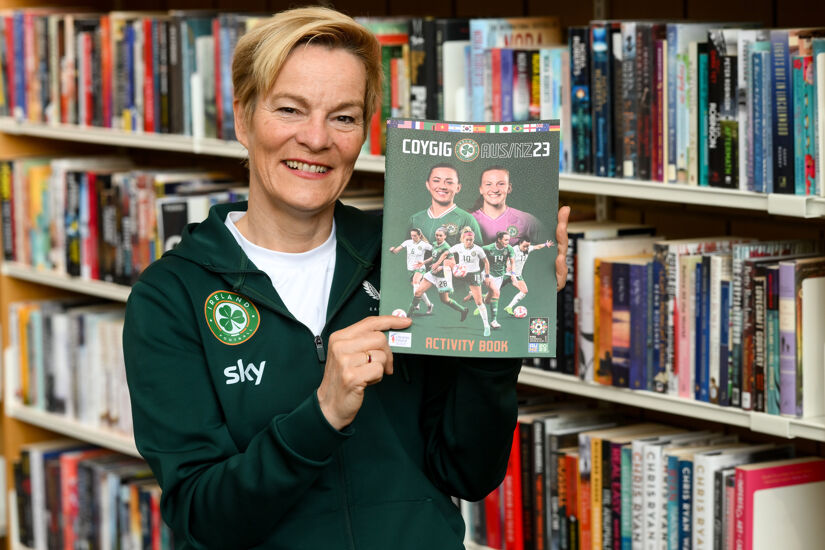 In the lead up to the FIFA Women's World Cup 2023, over 150,000 copies of a World Cup Activity Book are set to be distributed around Ireland by the Football Association of Ireland and Libraries Ireland.
This initiative aims to promote literacy and learning about the World Cup in a fun and interactive manner. The activity book is designed for children and is part of the national Right to Read programme.
The free book contains player profiles, puzzles, statistics, games and more.
It is available in libraries nationwide through the Summer Stars reading programme and will also be provided to every participant in the Elverys INTERSPORT FAI Football Camps.
This effort marks a collaboration between the FAI and Libraries Ireland, which has led to the creation of a 28-page book.
It intends to enhance children's knowledge about the Ireland team and the World Cup, while also stimulating their creativity and advancing their skills across various subjects.
Louise Cassidy, FAI Marketing & Communications Director, expressed her excitement about this initiative, "With the excitement building for FIFA Women's World Cup 2023, we are delighted to launch this Activity Book to ensure that children all around the country get fully engaged with the tournament, learn all about their heroes in the Ireland Women's National Team and have fun completing the tasks."
Catherine Elliot, Chair of the Strategic Programmes Committee LGMA, also shared her enthusiasm, "Libraries Ireland, through Monaghan County Libraries, are delighted to collaborate with the Football Association of Ireland to get children reading through sport with this football themed activity book."
"The nation is so excited to support Ireland in the Women's World Cup, so it made perfect sense for us to get on board and provide a new way for children in 3rd to 6th class to develop their interests in sport and reading this summer."
To collect a copy of the Activity Book, children and parents are encouraged to visit their local library.