Ireland to face England in semi-finals after Ukraine secures Group B victory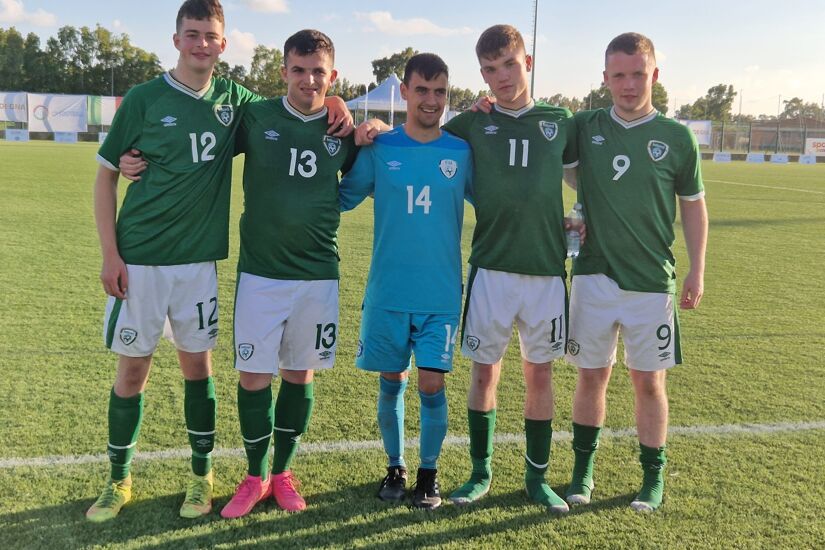 The Republic of Ireland met a formidable opponent in their final Group B match, facing off against world-leading Ukraine. The Irish side succumbed to a 6-2 defeat, marking their first loss in the tournament.
Coach Mick Doyle took the opportunity to freshen up the squad, with debut international appearances for Andrew Heffernan in goal, and Eoin Nolan and Richie Carroll outfield.
Ireland showed promise early in the match. Ryan Nolan made a bold individual run from his own half into the Ukrainian box, but a delayed decision to shoot led to a turnover in possession.
Ukraine capitalized on the moment, transitioning into attack and scoring the opener, a well-coordinated effort on the right wing leading to a converted cross-shot.
Just before half-time, Ireland suffered two quick consecutive goals.
Patient build-up play from the Ukraine side saw the ball passed into the box from the left. An astutely directed pass was sent skidding across the face of the goal, which was promptly tapped in at the far post.
Seconds after the restart, Ukraine capitalized on a rapid counter-attack, scoring their third. A precise shot left Heffernan, the debutant Irish goalkeeper, diving in vain.
Ten minutes into the second half, a swift Ukrainian move saw the ball dispatched into the Irish net for a fourth time.
A cruelly deflected long-range shot put Ukraine 5-0 up with just eight minutes left. However, Ireland found a small consolation when Jimmy Naughton followed up on a parried long-range effort, putting the Irish on the scoresheet.
In the final minute of normal time, Ukraine restored their five-goal cushion with a powerful strike from outside the box. Yet, Ireland wasn't done yet; Gary Messett neatly played a 1-2 combination in midfield before breaking through the Ukrainian defence to net a second for Ireland.
Despite the result, the match provided valuable experience, especially for the Irish debutants. Moreover, the squad rotation might pay dividends in the long run.
In light of other results, notably England's 2-0 victory over the Netherlands and Spain's dominant 11-3 win over Italy, the semi-finals are now set.
Ireland will face neighbours England, currently 4th in the world, in an afternoon clash on Thursday. Meanwhile, Ukraine will go head-to-head against Spain.