Ireland put five past Germany to advance to semi-finals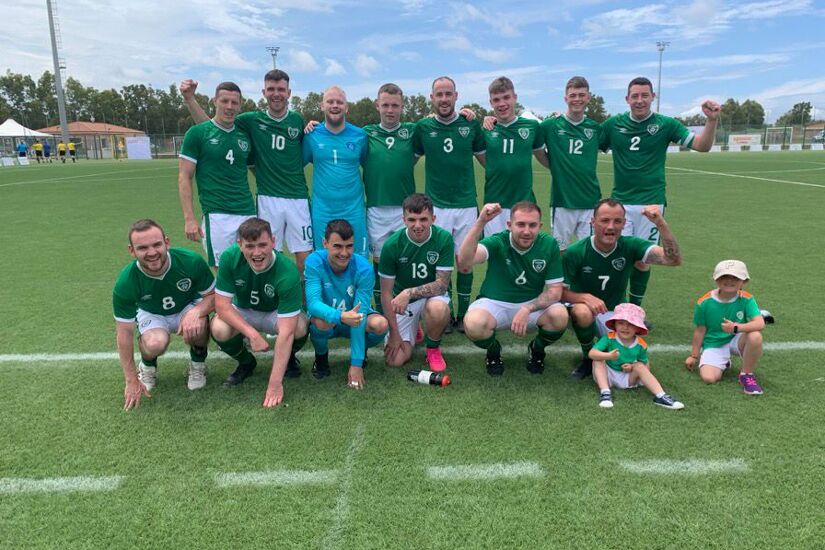 In a superb display at the 2023 IFCPF European Championship, the Republic of Ireland football team claimed an impressive 5-0 victory against Germany, maintaining their unbeaten run in the tournament.
The match unfolded at the CFF Tino Carta Stadium on Sunday, where Dillion Sheridan led the team to triumph with a hat-trick.
Further goals from Jimmy Naughton and Sean Daly sealed the deal, securing Ireland a robust six points from two matches and assuring their place in the semi-finals.
The Irish squad made their intentions clear just 12 minutes into the game, when Gary Messett's masterful pass from within his own half connected with Sheridan.
With his back to the goal, Sheridan executed a swift turn to lose his marker, created space, and unleashed a thunderous shot from outside the penalty area, leaving the German goalkeeper grasping at thin air.
Sheridan was again on the receiving end of a strategic pass from Messett for the second goal. His strike from outside the box took a deflection, wrongfooting the German goalkeeper and doubling Ireland's advantage.
Moments later, Naughton made his presence felt, heading home a Messett corner while the German keeper had already committed in the opposite direction.
As the second half commenced, Ireland quashed any German hopes of a comeback. Messett, having already assisted three goals, sliced through the German defense and took a shot.
The goalkeeper managed to parry it, but Sheridan was there to easily tap it in, completing his hat-trick.
But the Irish weren't satisfied yet; a run from Ryan Nolan down the right flank provided Sean Daly with an opportunity, which he capitalized on sliding the ball into the net from an angle.
This resounding victory, coupled with Ukraine's 8-2 win over Scotland, ensured Ireland's progression to the semi-finals. They are set to clash with Ukraine on Tuesday, determining their standing in the group.
Meanwhile, in Group A, both the Netherlands and England are leading after their first game, with the second round set to occur later today.