Extratime.com Podcast - Season 11 - Episode 14 - Stephen Henderson - Oisin Langan - Macdara Ferris - Donal Ryan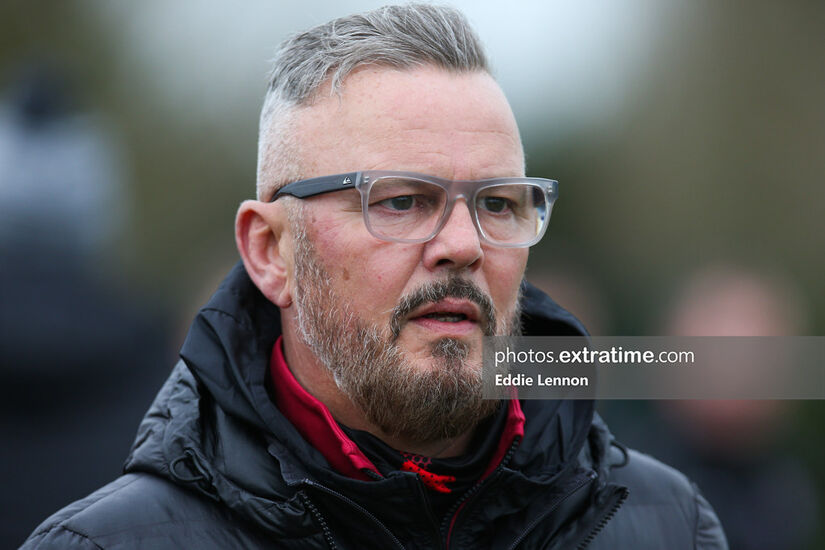 Luke Jordan was at the helm of the latest Extratime.com podcast, accompanied by panelists Macdara Ferris, Oisin Langan, and Donal Ryan, to navigate the most recent SSE Airtricity League news. The podcast began leading listeners through a series of discussions involving the past weeks' highlights in Irish football.
The panel's conversation centered around Jon Daly's recent appointment as manager, examining his fit for the role, and analyzing the transformations he has influenced since his arrival. Notably, the group also discussed Macdara Ferris's favored topic – refereeing decisions.
At 36:36, the second part of the podcast welcomed special guest Stephen Henderson, the current Longford Town manager. The ensuing discussion centered around Longford Town's season to date, with Henderson sharing insights about the hurdles he has encountered since assuming his role, his transition back to management, and the challenges within Irish football's developmental pathways. The discourse extended to the necessary measures for rectifying these issues and a prospective look at the remaining season.
The concluding segment, beginning at 1:12:56, saw the panel – Luke, Macdara, and Donal – reviewing the June Bank Holiday fixtures. They offered an insightful run-through of the upcoming games and their possible implications for Premier and First Division standings.
Stay tuned to Extratime.com for future updates and insightful discussions on the league and our latest Voice Notes podcast with Oisin.
Links: