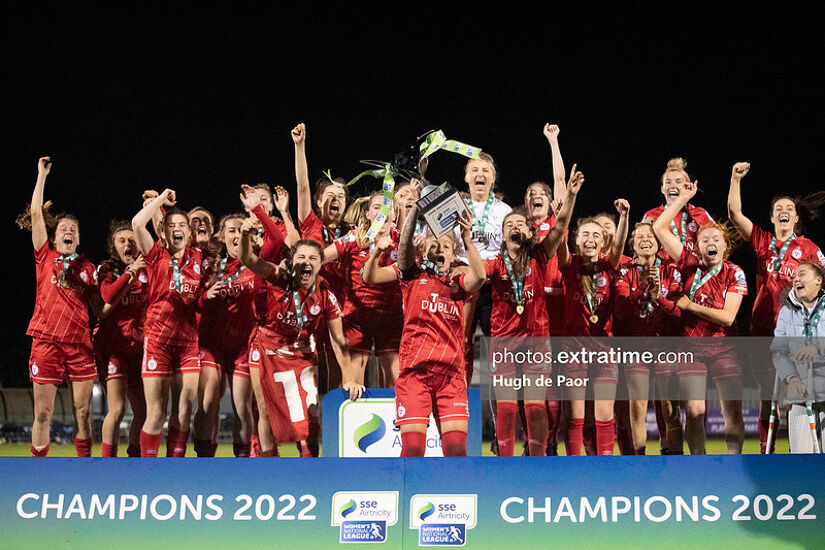 Inaugural Draw for Avenir Sports Women's All-Island Cup Announced
Thu, May 18 2023




FAI Headquarters hosted the draw for the eagerly anticipated inaugural Avenir Sports Women's All-Island Cup, involving 16 teams across the Republic and Northern Ireland.

SSE Airtricity Women's Premier Division champions Shelbourne were paired with Athlone Town, Galway United, and Linfield in Group A. Meanwhile, the SportsDirect Women's Premiership victors Cliftonville face challenges from Bohemians, Derry City, and Sligo Rovers.

In the remaining groups, Glentoran meets Peamount United, Shamrock Rovers, and Wexford Youths, while Cork City contends with Crusaders, DLR Waves, and Treaty United.

This competition will fill the league hiatus engineered to allow for the Ireland Women's National Team's preparations for FIFA Women's World Cup 2023. In a bid to maintain momentum for women's football during this break, the competition will keep fans' enthusiasm alive.

Backed by both the Football Association of Ireland and the Irish Football Association, the competition will engage 16 teams in total - 11 from the League of Ireland and 5 from the Northern Ireland Football League - in a series of matches across four groups.

The group games will commence on June 18, followed by the next rounds on June 25 and July 2. The best teams from each group will advance to the semi-finals on July 9, culminating in the final showdown on July 16.

Tommy Conneely, the owner of Avenir Sports, voiced his excitement about sponsoring the competition. "We at Avenir Sports are thrilled to be the new sponsors of the inaugural women's all-island competition. Having a long-standing relationship with both the League of Ireland and the Northern Ireland Football League, we are delighted to have the opportunity to work with them both on such an exciting collaboration."

Emphasizing Avenir Sports' dedication to fostering sports performance, Conneely affirmed their commitment to women's football, particularly in this pivotal World Cup year. "This partnership is about more than sponsorship; it's a testament to our commitment to facilitating sporting excellence, promoting inclusivity, and fostering a vibrant community based around sport. We look forward to helping make this a highlight of the football calendar and believe it will only evolve and flourish with our shared effort."

With the group allocations now known, fans from both sides of the border eagerly anticipate the first kick-off of the Avenir Sports All-Island Cup, which promises to be a dynamic addition to the football calendar.