Kelleher the man for Spurs in goal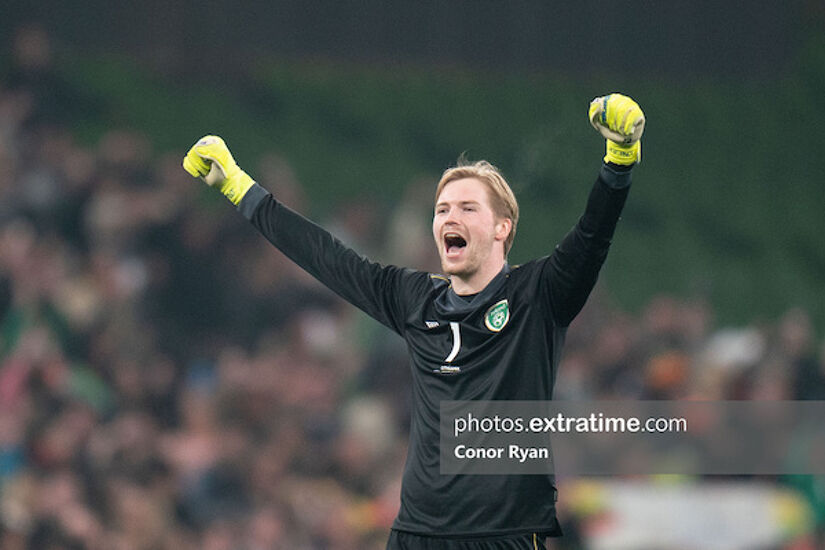 Tottenham Hotspur are having a torrid season and it is highly likely with every passing game that as season-end approaches, they will miss the Champions League for the third time in six seasons.
Changes will be needed at the club and fans are already calling for that, from the topmost management, with dissatisfaction over Daniel Levy's influence in recent years. One area the North London side must focus on in strengthening, is the goalkeeping department.
Good successor
Hugo Lloris is currently out on a long term injury but even so, his contribution this season has left a lot of questions…and suggestions. One of the suggestions that is coming into consideration now is the need for a longer term solution and Irish goalkeeper Caoimhin Kelleher has been largely mentioned as a good successor to the French World Cup winning goalkeeper.
Lloris is 36, and while that is prime age for goalkeeper's his mistakes have been glaring, especially in the away game against Arsenal this season, which Spurs ultras will find hard to forgive.
The goalkeeper's injury paved the way for second choice Fraser Foster but that has always looked like a short term solution, given also that he is just a year younger than Lloris. Spurs at the moment are in need of favors, from other teams, to keep their Champions League hopes alive, but a look at yesterday's football match results and scores on SportyTrader barely work in their favor.
Much of that has been down to a Tottenham defence, and goalkeeping department that has struggled to keep clean sheets.
Game time
It is for that reason that Kelleher is looked at as a solution for the long term. The Irish keeper has a contract at Liverpool until 2026 and it is thought he would favor a move away in order to seek more game time.
A move to a Premier League side will definitely be welcome, as competing for a starting berth with the Brazil number one is never a dream for a player at his age. Kelleher is only 24, and the interest from Tottenham should be encouraging enough, even though the North London side doesn't compete for the same honors as Liverpool.
In his five years at Liverpool, Kelleher has managed just 20 appearances across all competitions, and has won four trophies, all largely as a backup keeper and it is reported Liverpool could release him for about 20 million Euros.
While Spurs would seemingly be an easy choice for Kelleher, they aren't the only London side in his pursuit; Brentford are also reported to be chasing the Irishman, and most recently, Brighton have also come in the picture.
For a young goalkeeper with 10 international caps under his belt, Kelleher sounds like a great prospect for these clubs, each coming with a unique advantage. Spurs have the promise of European football and playing along some of the best players available.
Brighton have been on the rise and it seems only a matter of time before they start playing European football regularly. Brentford have a vibrant team spirit and have been stable since their promotion; a third season in the top flight means the targets are set to go higher, which is great for a 24-year old.