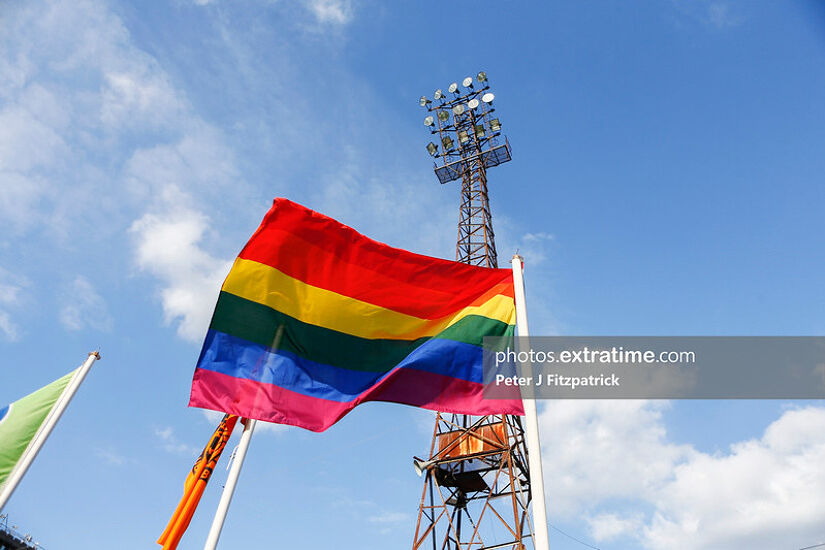 Pride on the Pitch: Shels and Bohs champion LGBTQ+ inclusion with new tournaments
Mon, May 15 2023




Irish football clubs Shelbourne FC and Bohemian Football Club have announced landmark initiatives promoting diversity and inclusion within the sport. Both clubs are launching Pride Cup tournaments and will march in the Dublin Pride Parade as part of their expanded Pride Festival events this year.

Shelbourne FC is inaugurating the Shelbourne FC Pride Cup, a 5-a-side tournament, to be held at Tolka Park on Saturday, June 17, 2023. The event, branded "5 a-side for Pride," will unite 16 teams composed of Shelbourne legends, senior men and women, Ireland internationals, and community clubs.

The tournament aims to showcase the talent within the LGBT+ community while promoting an inclusive environment. A Pride Party and a limited edition Rainbow Reds t-shirt launch are also included in the club's Pride Festival events.

"We are incredibly proud to launch the Shelbourne FC Pride Cup, and our expanded Pride celebrations, and we're proud to champion and celebrate the diversity within our community and highlight the inclusive nature of Irish football. This tournament is an opportunity for us to come together, unite, and show our support for the LGBT+ community. We invite everyone to join us for a day of fun, friendly competition, and solidarity," said John McGouran, community officer at Shelbourne FC.

Meanwhile, Bohemian Football Club and Dublin Devils FC are partnering to launch the first Pride of Dalymount Cup on June 10th, which will see a Bohemians legends and fans XI play against the Dublin Devils at Dalymount Park. Both clubs will also work together to implement LGBTQ+ policy in Irish football and combat homophobia and transphobia.

"Our partnership with Bohemians is a landmark moment for the LGBTQ+ community within football in Ireland," said Adam Kane, Dublin Devils PRO and club captain. "Bohemians have been doing great work in the community for a number of years now. This is why we are so pleased to announce this partnership and declare our joint commitment to combat homophobia and transphobia. Together, we will take action and work towards making football an open and inclusive space for all LGBTQ+ people."

Bohemian FC COO Daniel Lambert expressed his delight about the partnership, stating, "We are delighted to partner with the Dublin Devils and reaffirm our position of being an LGBTQ+ inclusive club. This new partnership with the Devils, our existing partnership with ShoutOut and our participation in the Pride parade with GayBohs are all actions geared towards bringing football where it needs to be. Football and Bohs are for all."

These initiatives represent significant steps towards fostering inclusion in Irish football, underlining the importance of diversity and respect within the sporting community.