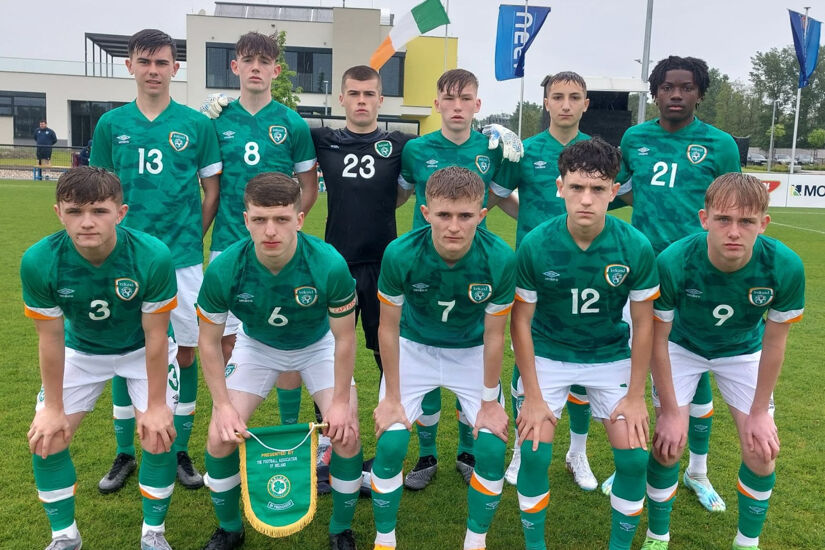 Ireland Under-17s Secure 3-1 Victory Over Ukraine in UEFA Development Tournament
Fri, May 12 2023




Ireland's U17 team continued their winning streak in the UEFA Development Tournament with a 3-1 triumph over Ukraine in Slovakia. Goals from Cork City's Jaden Umeh, St. Patrick's Athletic's Michael Noonan, and Malaga's Aaron Ochoa Moloney contributed to Ireland's second victory in two days.

Following their 4-2 win against Latvia on Wednesday, Ireland entered the match with high expectations. Head Coach Paul Osam made eight changes to the starting lineup to maximize squad utilization. Despite dominating the first half, Ireland conceded the opening goal to Ukraine after a quick break down the left allowed Dynamo Kyiv's Bohdan Redushko to score.

Undeterred by the setback, Ireland continued their pursuit of an equalizer in the second half. In the 60th minute, Jaden Umeh capitalized on a rebound to level the score. The turnaround was completed in the 78th minute when Michael Noonan put Ireland ahead, assisted by a cross from Brody Lee and a cushioned pass from William Martin. Three minutes later, Aaron Ochoa Moloney scored his first goal for Ireland, sealing the 3-1 victory.

The Irish team will conclude the tournament and their international season with a match against host nation Slovakia on Monday morning.