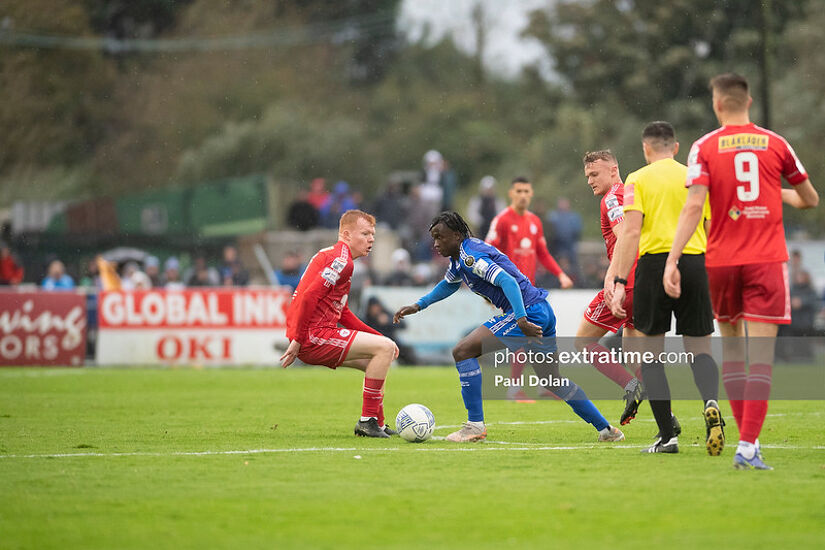 Waterford sign Northern Ireland Under-21 striker on loan, but Junior Quitirna departs
Wed, Feb 01 2023




First Division promotion hunters Waterford have snapped up the services of prolific Fleetwood Town youngster Chris Conn-Clarke on loan for the season.

Conn-Clarke, 21, joins the Blues after a recent loan spell with Altrincham in the English National League this season.

And while playing at the level, he scored nine goals in 28 games for the club.

But he has cut short that loan move to join red-hot promotion favourites Waterford ahead of the 2023 League of Ireland season.





He becomes the second Fleetwood player to join the Blues on loan, following Barry Baggley switch to the RSC.

Conn-Clarke is also an Northern Ireland Under-21 international, and represented them while at Fleetwood Town.

But the Blues have been rocked by the shock exit of Junior Quitirna.

Quitirna has been forced to depart due to visa issues.

He has returned to the UK and joined Fleetwood Town – before joining Altrincham on a loan.

The Blues hope for the forward to the return to the club in the summer.




About Andrew Dempsey
| | Team | P | W | D | L | Pts |
| --- | --- | --- | --- | --- | --- | --- |
| 1 | PEA | 3 | 3 | 0 | 0 | 9 |
| 2 | SHE | 3 | 2 | 1 | 0 | 7 |
| 3 | Shamrock Rvrs | 3 | 2 | 1 | 0 | 7 |
| 4 | WEX | 2 | 2 | 0 | 0 | 6 |
| 5 | BOH | 3 | 2 | 0 | 1 | 6 |
| 6 | ATH | 2 | 1 | 0 | 1 | 3 |
| 7 | DLR | 2 | 1 | 0 | 1 | 3 |
| 8 | GUW | 3 | 1 | 0 | 2 | 3 |
| 9 | SLI | 3 | 0 | 0 | 3 | 0 |
| 10 | COR | 3 | 0 | 0 | 3 | 0 |
| 11 | TRE | 3 | 0 | 0 | 3 | 0 |
Be Social