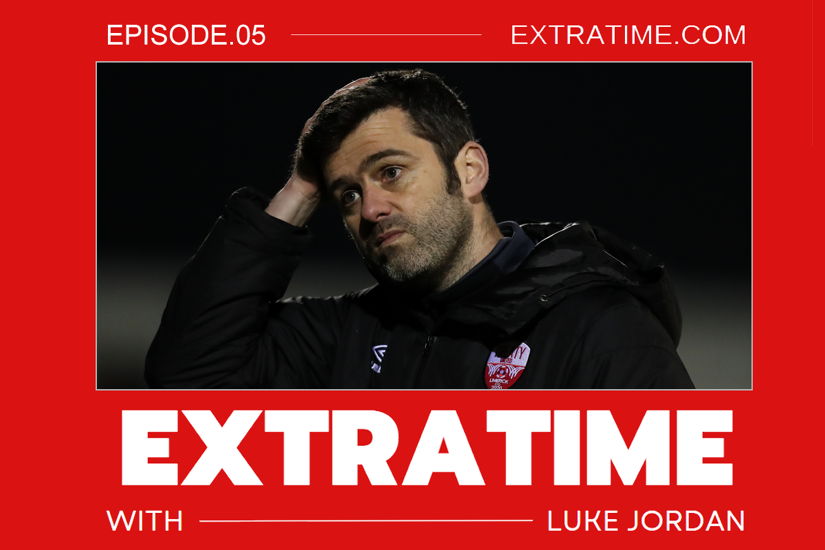 Season 10 - Episode 5: Tommy Barrett on Treaty United; Jim Crawford on Ireland U21; FAI Cup & Europa Conference League review with Macdara Ferris; Ireland preview with Dave Donnelly
Wed, Sep 21 2022




Presenter Luke Jordan is joined this week by Macdara Ferris as they chat to Treaty United manager Tommy Barrett fresh from his side's FAI Cup quarter-final victory over UCD.

We also hear from Republic of Ireland Under-21 boss Jim Crawford on his side's upcoming play-off games against Israel.

Luke and Macdara review the last week's Europa Conference League and FAI Cup action while Dave Donnelly looks ahead to all the Republic of Ireland international fixtures at senior and Under-21 level.

You can access the show through a variety of platforms all of which are available via https://extratime.buzzsprout.com/share





And remember please rate, comment and subscribe to the show on your preferred podcast platform.

About Gareth Penrose
Gareth Penrose founded extratime.com in 2008 and has worked as a reporter / editor / developer on the site since.

Over the last 14 years, Gareth has covered games in the League … View Full Profile
| | Team | P | W | D | L | Pts |
| --- | --- | --- | --- | --- | --- | --- |
| 1 | SHE | 27 | 19 | 3 | 5 | 60 |
| 2 | ATH | 27 | 18 | 4 | 5 | 58 |
| 3 | PEA | 27 | 17 | 5 | 5 | 56 |
| 4 | WEX | 27 | 17 | 5 | 5 | 56 |
| 5 | DLR | 27 | 11 | 7 | 9 | 40 |
| 6 | GAL | 27 | 11 | 6 | 10 | 39 |
| 7 | BOH | 27 | 10 | 6 | 11 | 36 |
| 8 | SLI | 27 | 6 | 2 | 19 | 20 |
| 9 | COR | 27 | 6 | 0 | 21 | 18 |
| 10 | TRE | 27 | 0 | 2 | 25 | 2 |
Be Social