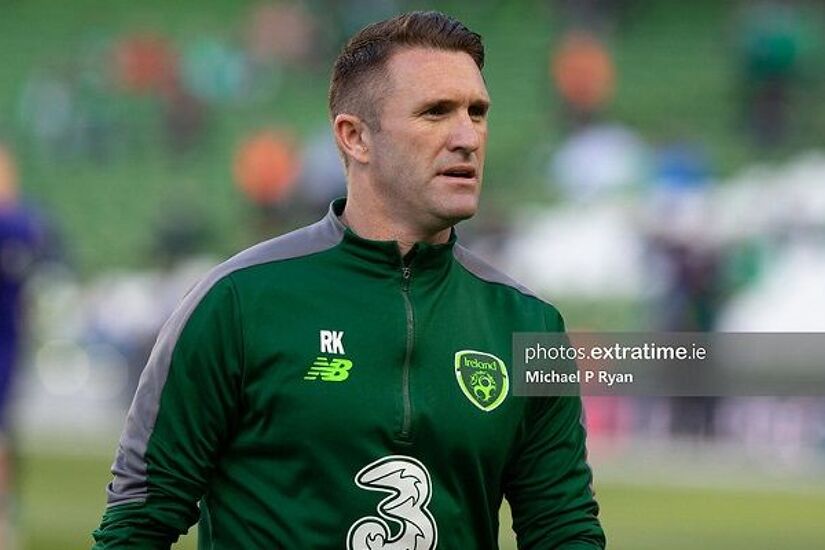 Jason O'Connor: It takes a special type of person to become that special type of player, the striker
Tue, Mar 24 2020




Jason O'Connor is a former schoolboy international footballer, who played professionally with Peterborough United in the UK and in the League of Ireland with Limerick. He has been coached by Billy Hamilton (Northern Ireland World Cup player 1982) and Sam Allardyce at Limerick, the late Chris Turner and former Ireland international Mark Lawrenson.

'Goals win games' is a phrase loosely thrown around by pundits discussing football – and it's one of the many clichés that are actually true but better understood once explained.

Anyone that has played the game will, I am sure, have heard their coach or manager say it when their team has created but not taken chances, in an attempt to motivate their goalscorers to ensure the team wins.

Chances or opportunities to score more often than not fall to the headline grabber of any team. The fox in the box, the poacher – these are just two terms used to describe the striker.

Even the word striker says it all about the person who plays that role. Striking, by definition, can be "attracting attention by reason of being unusual, extreme, or prominent."

To play this role as part of a team, it takes the existence of a special type of person before becoming that special type of player.

Every team and nation needs a striker but the natural goalscorers are born with the instinct to score, and the traits of a great striker cannot be likened to any other member of a team.

The striker is the only player on the team that spends most of the game with his back to the opposition goal. This, a challenge in itself, can be overcome by what we describe as mirroring.

If we imagine the striker in general build-up play, when the ball is in his team's possession in their own defensive or midfield third, the striker is facing his teammates but also facing the goal his team is defending.

This goal obviously is directly in line with the opposition goal so the striker can understand at all times where in relation to the goal they are.

Once they glance at the goal they are facing, this allows the skill of turning and shooting instantly to become a greater option to score.

Being selfish is a trait the striker must possess and one that no other teammate can possess if the team is to function properly. The great strikers of the game are not renowned for their passing, are they?

To play their part for the team they must abide by some golden rules, one of which as a striker is not to think of passing before shooting. If positioned inside the opposition penalty area, a striker must look to shoot before passing.

The list of clichés continues: if you don't shoot then you don't score. Again, good advice when explained to strikers who are told your first instinct must be to shoot, not pass.

If they're inside that area of most threat, the opposition penalty area, then passing is not really an option for strikers.

In the modern era, headed goals are getting rarer but it's still a quality that a striker must possess. To be that complete goalscorer, they must and should be able to take every opportunity to score, including headed ones.

"Head it back to where it comes from," goes the saying, but like everything in a game of instinct, which football at the highest level is, heading it down or guiding it into the corner nearest you are aspects of scoring headers that can be practiced and perfected to improve what all good strikers are judged on …. their goals per game ratio.

The feeling of scoring a goal is like no other experienced in life – it makes adults run wild and sometimes want to take their shirt off.

The goalscorer loses sense of where they are when the magic moment arrives of the ball hitting the net. It's an addictive feeling that most who experience want over and over again.

If you see a young player celebrating scoring a goal, encourage it, because you just might have a future Gary Lineker, Niall Quinn or even Robbie Keane in your ranks.

I smile when I hear the general advise sometimes given: "work hard and stay humble."

While giving this advice, remember the staying humble doesn't apply to your striker because he has a role that cannot be generalised and is like no other on your team.