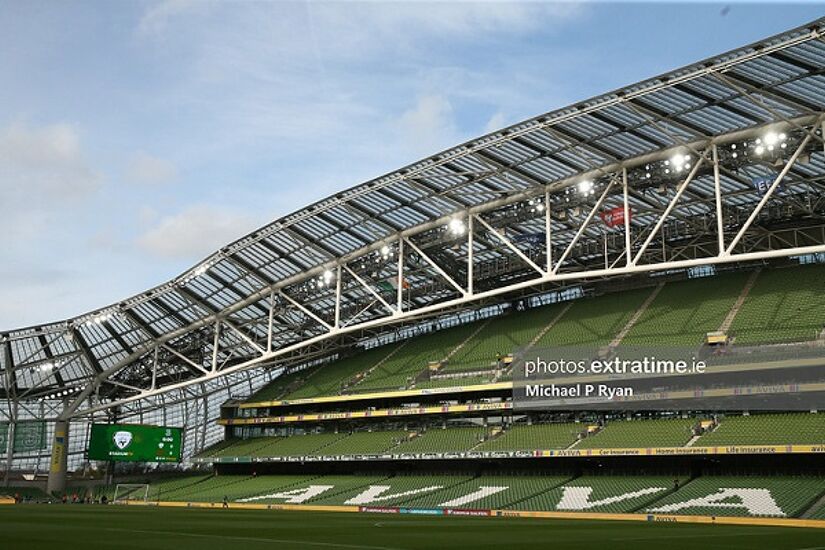 Tom O'Connor: The time for unity is now
Wed, Dec 25 2019




'My guess is that if the FAI goes, the League of Ireland goes'. Shane Ross Minister of Sport and Tourism December 2019.

The Minister is now looking to meet with both the PFAI and UEFA next month to further discuss the ongoing crisis in Irish football. As referenced by Dundalk's Head Coach Vinny Perth in an excellent interview earlier this month, a lot of the actions being taken now can be attributed to the upcoming General Election.

Earlier in his political career, Ross was seen as the antidote to agencies spending money in a frivolous manner. His activism into the goings on at CIE and FÁS earlier in the decade are strong examples of his ability. However, until recent financial exposures uncovered by the excellent journalism of Mark Tighe amongst others, Ross was a backer of the FAI and the work being undertaken by John Delaney.

Having been appointed as Minister for Sport and Tourism in 2016, Ross has made a number of high profile errors and often demonstrated a lack of engagement with the sporting environment over which he presided. For someone who built his political career on his powers of investigation and willingness to seek out the truth of excessive spending, it is peculiar that, despite the fact that there have been question marks over the financial situation at the Football Association of Ireland throughout his tenure, there was no public mention of a potential enquiry.

An article by John Fallon in July 2016 mentions the mystery of some payments, while the FAI's AGM has been closed to questions from the media for the past number of years. Surely someone who has proved himself capable of getting to the bottom of similar issues previously would have carried out some form of investigation or questioning, especially seeing as the organisation was in receipt of Government funding? Apparently not, as evidenced by the aforementioned backing of the former FAI CEO as recently as last winter.

Why did it take a whistleblower and brave journalism to expose the reality of the FAI? It's difficult to draw any conclusions other than those offered by Perth that Ross is playing politics now. Both Limerick FC and Bray Wanderers have been in severe financial difficulty over recent seasons, clubs who played in the top tier of league football in Ireland under his tenure, yet not a mention from the Minister. However, Mixed Martial Arts (MMA) events have been cancelled as a result of remarks made by the Minister. Undoubtedly the health risks posed by MMA constitute a much graver concern to life than the LOI, however the sport received nothing like the funding that the FAI did from public coffers. One of the biggest scandals in the sport over the past few seasons has been the investigation into match fixing amongst a number of Athlone Town fixtures yet if you type 'Shane Ross' and 'Athlone' into Google you get nothing about it.

Shane Ross has proved his competency on a number of issues throughout his political career – yes he made mistakes with regards to his praise of the practice of Michael Fingleton and such like at the end of the previous decade – however, the reality is that he was not a perfect candidate for a Minister of Sport.

Why did he get it? Why is Sport combined with Tourism? Why are we facing a situation where our national football association is facing into the greatest period of uncertainty in its history? These are questions which can be answered by far more informed minds than mine on these issues.

However, it's the issues regarding the League of Ireland going forward which need to be addressed. We've had multiple reports (Genesis, Genesis II, Gabay etc) and the reality is that very little has changed over the past 14 years since the FAI assumed control of the league. The same solutions proposed in 2006 are those offered up as possible ways to grow the league now. There is now an opportunity to take the league to a place where it can grow and potentially become something it's never really been throughout its existence – popular.

In 2006, circa 400,000 people attended League of Ireland games, in 2019 it was around the 430,000 mark. That's despite two different clubs reaching Europa League Group Stages and a growing number of League of Ireland players graduating to the national side. The potential is still there to grow this league more than ever. But it's not about re-fixing the number of games, teams in each division or even cross border leagues. It's about all teams coming together and bringing a united message to their communities. The message needs to be clear and to read "We are here, we'd love you to be a part of what we do."

There's a reason why the Minister for Sport didn't look into issues in the League of Ireland, there's still a distinct lack of unity between clubs and voices get lost in the wind. Yes, there's now a Premier Clubs Alliance but it's more than that. We can have our disagreements on the terraces but we've to stand together as a league. Joined up thinking across the league clubs, promotions throughout communities that are more than hashtags. There is a great opportunity now to be positive with regards to the future of the league, the past hasn't worked but there's no reason the future can't be bright.

Maybe Shane Ross was wrong and the League of Ireland does go to places it has never been before and develops in the hands of those who together want it to succeed rather than guessing if it will. A future relying on presence not presents, on wisdom shared not Three Wise Men and where the star on the top of the footballing tree is our national league itself.