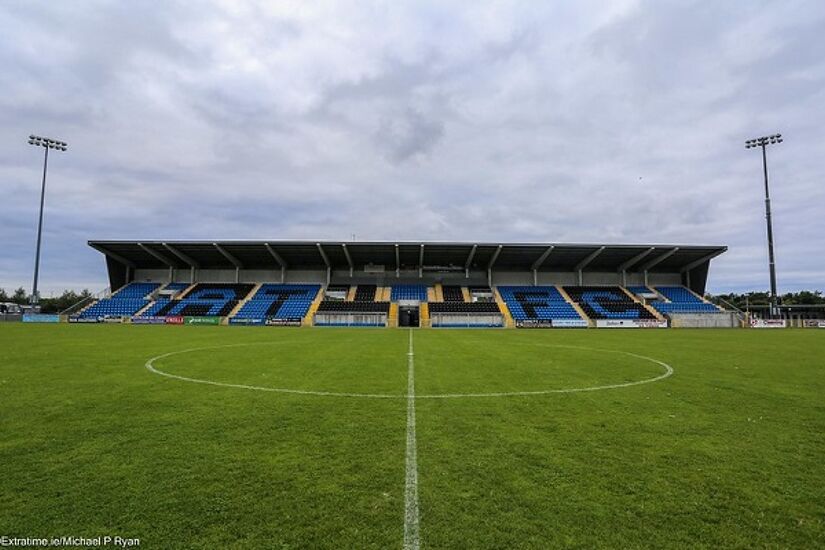 Adrian Carberry appointed new Athlone Town boss
Thu, Dec 19 2019




First Division Athlone Town have appointed Adrian Carberry as the club's new first-team manager.

The UEFA Pro Licence holder takes over the reins at Lissywoolen having played with the club previously.

The Ballinasloe native commenced his third spell with Athlone Town when he signed part-way through the 2005 season, having previously served the club from 1994 to 2001 and again for the 2002-03 season.

During the periods away from the Town between 2001 and 2005 he played his football with Galway United.





He is a native of Athlone and played with local club St. Peter's for a short period at the end of 2005.

"I am delighted to be involved. It is a great opportunity and I am looking forward to the challenge of being the first team's head coach," Carberry told Athlone's media team.

Athlone Town AFC Chairman John Hayden added; "We are very happy that Adrian has come on board, and we hope that everyone in the town gets behind him and the team when the new First Division season kicks off in the springtime."

Carberry is also the FAI Development Officer for Roscommon and was appointed as the Blue and Black of the Midland's new manager on Tuesday evening.
About Andrew Dempsey
| | Team | P | W | D | L | Pts |
| --- | --- | --- | --- | --- | --- | --- |
| 1 | SHE | 27 | 19 | 3 | 5 | 60 |
| 2 | ATH | 27 | 18 | 4 | 5 | 58 |
| 3 | PEA | 26 | 17 | 5 | 4 | 56 |
| 4 | WEX | 27 | 17 | 5 | 5 | 56 |
| 5 | DLR | 27 | 11 | 7 | 9 | 40 |
| 6 | GAL | 27 | 11 | 6 | 10 | 39 |
| 7 | BOH | 27 | 10 | 6 | 11 | 36 |
| 8 | COR | 27 | 6 | 0 | 21 | 18 |
| 9 | SLI | 26 | 5 | 2 | 19 | 17 |
| 10 | TRE | 27 | 0 | 2 | 25 | 2 |
Be Social