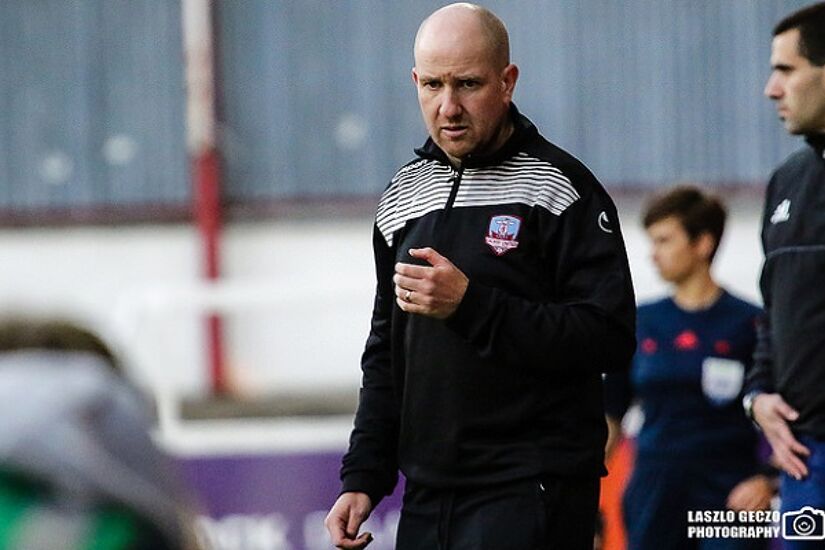 Shane Keegan frustrated with Galway's pre-season preparation
Tue, Feb 13 2018




Galway United have struggled in pre-season as they prepare to kick off their First Division campaign in a bid to win promotion after suffering relegation from the top flight last season.

Shane Keegan revealed that some off-field issues have been playing their part in the team's preparations for the new season when he spoke to extratime.ie at the SSE Airtricity League Launch at the Aviva Stadium on Tuesday afternoon.





"Pre-season has been an absolute disaster. What you're seeing on the pitch at the moment is unfortunately a result of what's going on off the pitch as we haven't had a training base in three weeks," he told extratime.ie.

"We've trained at a different venue every single training session for the last three weeks we've had full dimensions of a pitch to work on twice for the last ten training sessions. It's an absolute disaster of a scenario.

"We were supposed to train somewhere this morning and that got changed and we had to train somewhere else. I have no idea where we're going to train Thursday, I have no idea where we're going to train next week."





The manager didn't want to be drawn into appropriating blame at any particular group but he did outline what's behind the issue.

"I don't want to get into a blame game on it. It's nothing to do with first team affairs - it's an underage issue," he said.

"We were training in Mervue and there's been a fallout. It's not related to first team at all and I think Mervue United would back that up.





"It's an issue related to the underage structure and recruitment and all of that. It's put the first team in a scenario where they're getting texts the night before a training session to let them know where to turn up to the following morning to train."

Keegan hailed his players attitudes despite the trying circumstances they are in terms of training.

"They've shown incredible patience, the players, to put up with it so far, they're a fantastic bunch and that's why I think regardless of where we find ourselves we all just want that Friday night 7:45 whistle to go so we can shove all of that to one side and say, well look preparations haven't been ideal but we're going to go and smash this anyway."

Galway United take on Athlone Town in their opening First Division game (kick-off 7:45pm).